How to handle fearful challenges that are out of your control. The Angels speak ….
Posted on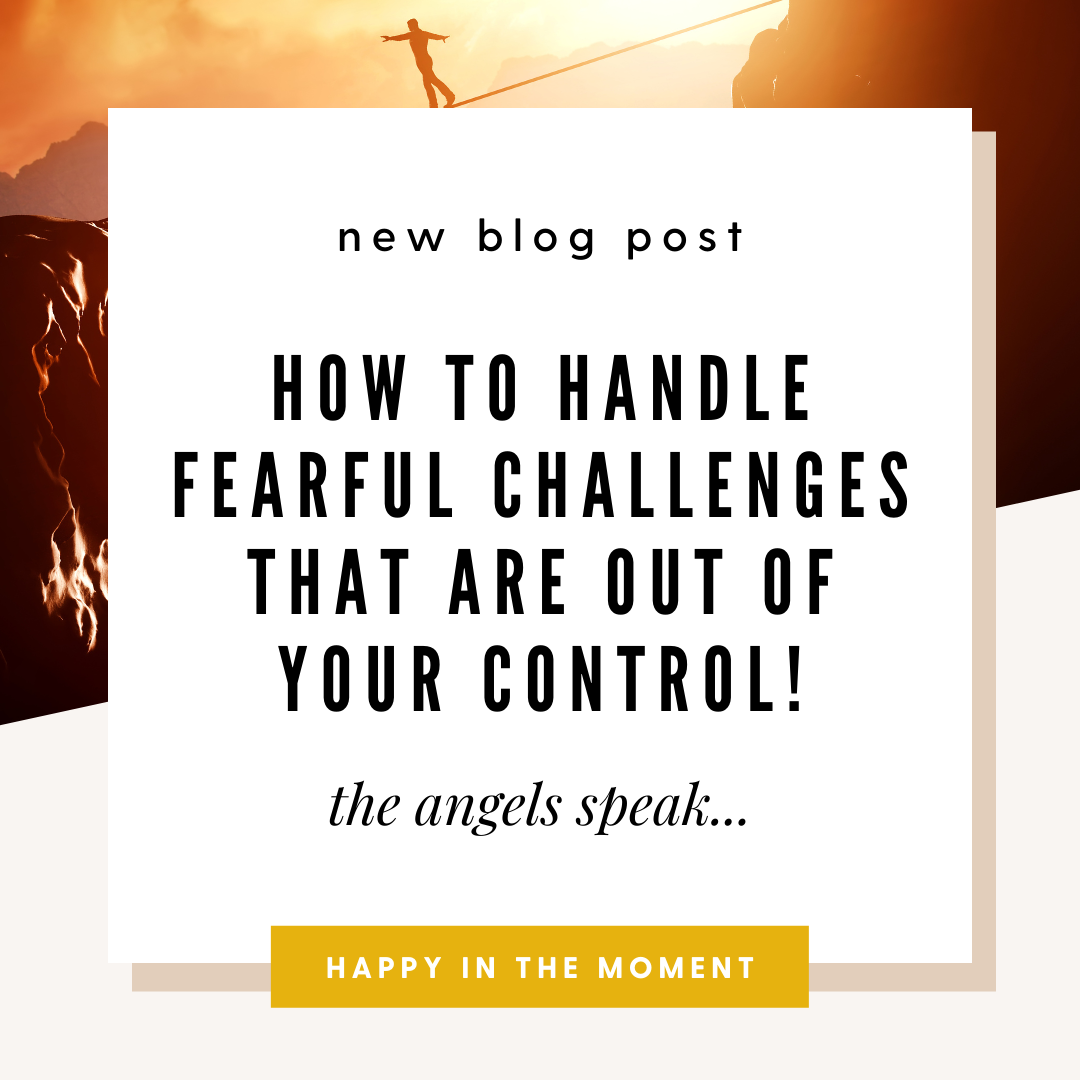 What should you do when you're experiencing a challenge in life? Any challenge?

The angels tell us that our journeys will not be without challenge. Our challenges are our hidden gifts, the treasure of life. They help us to learn, grow and evolve. I know that in this lifetime, I am supposed to be sharing my challenges and teaching people about what I've learnt. Sharing our own unique journeys is how we help others.

But when we're facing a challenge that feels really tough, that's out of our control and we can't do anything about it, what's the best way to handle it?
This lesson has bitten me on the bum again recently and I've now got really clear advice about it from my angelic team. Read more here...