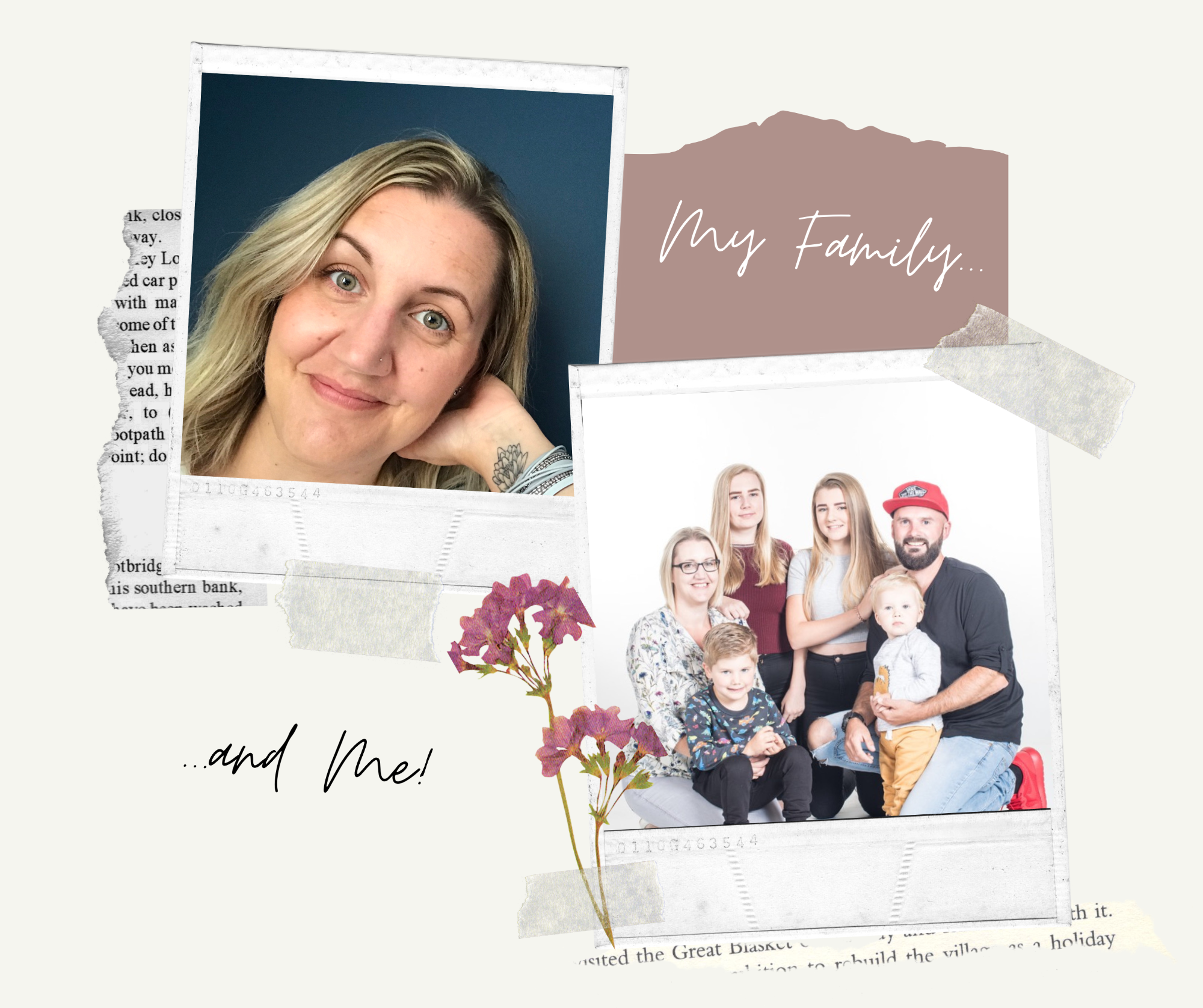 How Happy In The Moment was born!
Hi! I'm Rachel, the founder of Happy In The Moment. Mum of four, wife of one, spiritual devotee, angelologist and mindful enthusiast.
I didn't fall into this life by accident. I am honoured to have helped hundreds of people to create happy, heart-centred and high-vibe lives for themselves.
I'm proud to say that my proven, tried and tested methods for achieving a whole and happy life has consistently transformed peoples lives from lack to lustre.
Happy In The Moment was born in 2018. After many years of personal and professional study in life, wellness, mental health and spirituality, I took the leap and embarked on a mission to inspire and empower others to create lives in alignment with ther grandest visions.
Where did it all begin? Read on...
My life wasn't working for me. I didn't feel complete. When I was in the depths of post natal depression, I felt like I was always striving and getting nowhere. I was stuck, overwhelmed, exhausted. Wanting to break free from the shackles of my life and find that inner peace that other people seemed to have.
I felt like a meteor firing through space. Life was whizzing past me whilst parts of me were breaking away and disconnecting in the process.
Certain areas of life were really good. I had a beautiful, growing family and a wonderful husband. So why did I feel so incomplete and totally alone?
I had two choices. I could either seek help in anti-depressants or I could seek help by really overhauling my life. I chose the latter, and thank God that I did!
I went back to college to get my counselling diploma which forced me to focus on my own self-awareness and development. I threw myself into my spiritual practices and angelic connections in a really conscious and intentional way, no excuses! And I began to pay attention to my body and started to treat her more kindly and lovingly. I began to realise that I was a powerful creator, and I had the ability to end my own suffering.
Over time, and with the help of all of practices and angels, I began to piece myself back together again. I felt centred, content, connected and completely in alignment with my authentic self.
By giving myself permission to attend to my needs, and by realising that I was a multi-dimensional and layered being who is able to create my own reality, I was able to 'w-holistically' heal my life.
Although I didn't realise it until many years later, when life felt really good, I'd enrolled myself into a full 360° degree course on how to feel whole again. The steps and stages that I followed to heal myself of anxiety and depression have now become my coaching programs.
What is my formula for a happy life? The whole 360 degrees of attention to your mind, body and soul - the power of three. The power of creation! My life-healing formulas are now proven systems. I've offered my blueprints to others, and they have created consistent transformation in peoples lives. This system, delivered through my coaching, courses and workshops, will help you figure out how to make your life happier.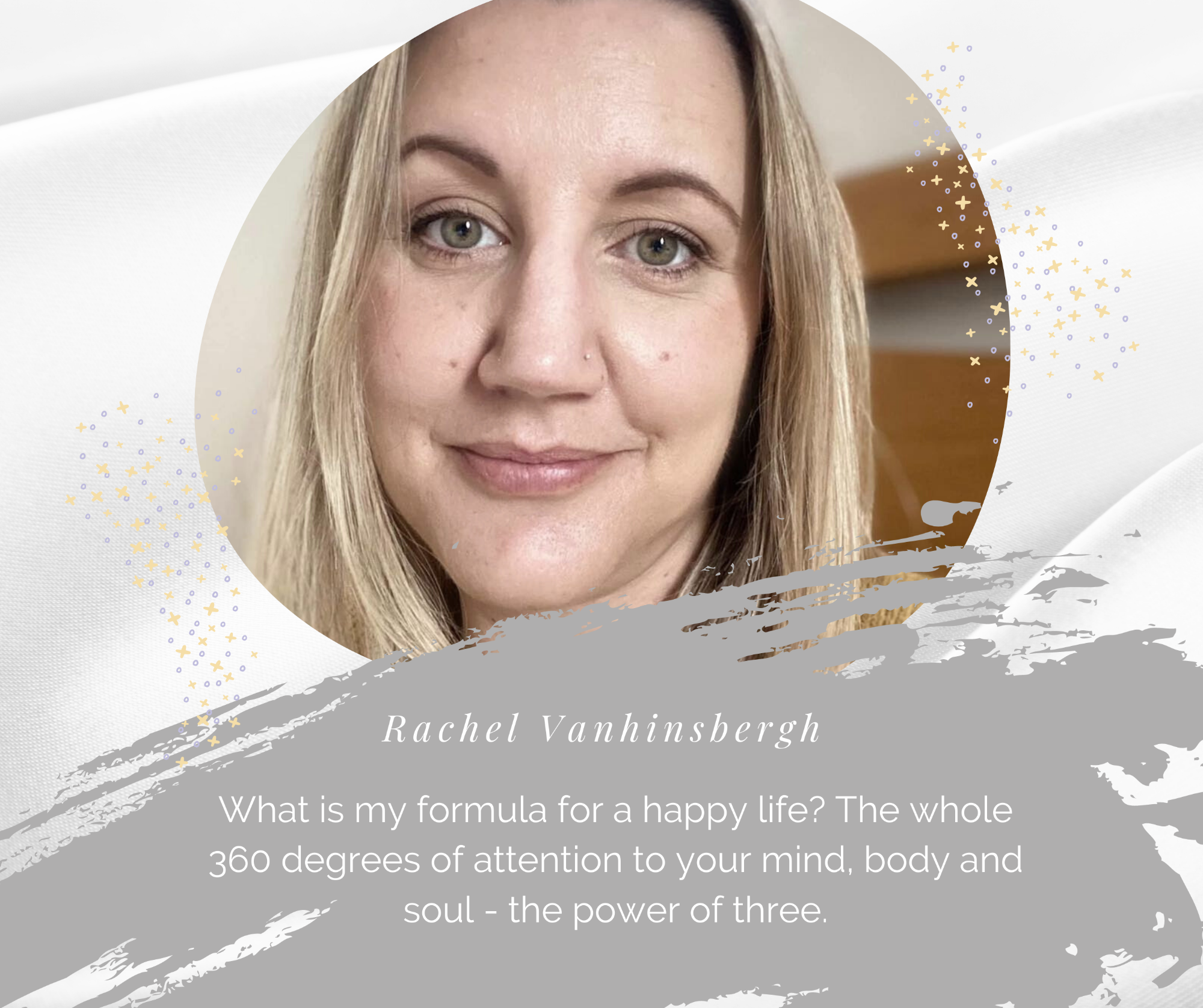 Have you ever felt like:
you're always doing the best that you can but you still end up feeling like a failure?
you want to make life work for you but you just can't seem to do it?
you're always striving and never getting anywhere?
you're stuck, fed up and just want to break free?
there's no peace and life is just one hard slog?
you're isolated and lonely, because you don't know any other like-minded people to talk to about what you're going through?
If so, it's okay, you're not alone. Fundamentally, we are all the same. We're all trying to do the best that we can and we're all uncertain about whether we're good enough.
It takes courage to admit that our lives aren't working the way that we want them to work, but when we do admit it to ourselves, we can then do something about it. You just have to surrender, let go of the past and have faith in the future that you're able to create.
What can I help you with?
My mission is to inspire and empower you to create a happier, heart-centred and high-vibe life for yourself. To live your life in alignment with your powers of creation so that you can live it happily and in the moment. By showing you the way, connecting you to your higher wisdom, the universal laws and transforming your energy from third to fifth dimensional. By teaching you the tools and handing you the power, my aim is to help you to reach wholeness and healing.
I help people to break through instead of break down. I help people to move from desperation, crippling anxiety and depression to a place of peace, freedom and joy. I help people to be a better person, parent, friend and wife, because they cultivated love for themselves and this enabled them to express love to others.

I help people to see the joy in life again. I help people to leave the house confidently and look forward to meeting up with others. I help people to see all of their blessings as larger than the challenges. I help people to wake up in the morning with enthusiasm for the day. I help people to trust and have hope and faith in their future. I help people to be inspired and motivated, riding high on empowered energy. I help people to look forward to the adventures and opportunities that lay before them. I help people to take control of their life and the direction it is moving in. I help people to feel good enough, worthy and deserving.

I help people to leave stress behind. I help people to start new lives. I help people to repair their self esteem and confidence and to pursue their deepest desires and dreams. I help people to heal themselves and others. I help people to improved their relationship with themselves, to value and respect themselves again.
I'll introduce you to the glorious path and methods I've followed to create and grow my own sense of happiness. I have taught hundreds of happiness-driven people how to super power their feel good vibes and live more joyful lives. I'd love to help you to do the same.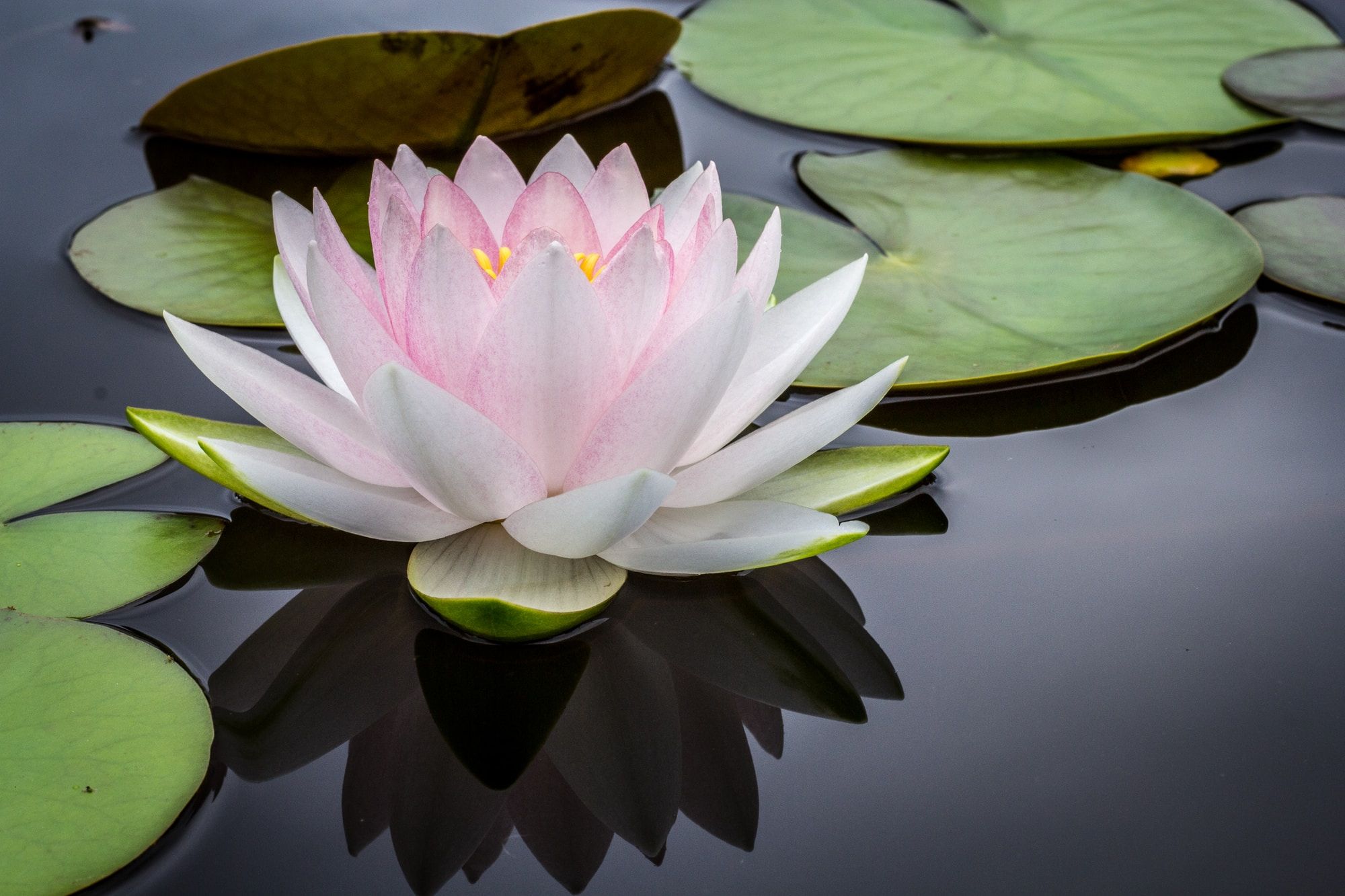 I have had a good week shaking up my life thank you!! Honestly doing things that put a spark in my life. Used affirmations more, even in the Dentist's chair !! I am getting back to ME !!
Mrs C. , Wisbech Workshops