Angel Energy Healing Courses
Happy In The Moment is a CMA Registered Training College for Angel Energy Healing.
Angel Energy Healing Courses are professionally certified and accredited and will qualify and insure you to work as a professional Angel Energy Healer.
The Level 1 Course provides you with a profound understanding and working knowledge of angelic energies and powerful tools for healing. In this course you will attune your energy to the Angelic Kingdom through Archangel Raphael and Archangel Mary and learn how to channel angelic healing energy for healing purposes. This course will gives you the tools, techniques and methodolgy to lay the foundation for you to heal others in the level 2 course. The Level 1 course will support healing of your own physical, mental, emotional and spiritual bodies, helping you to clear past traumas, fears or limiting beliefs and bring joy, peace and abundance back into your life. It is a comprehensive exploration of the angels, their healing energies and how to work with them. As well as being taught live in groups and 1:1 with Rachel , the Level 1 is also available to study on your own as a digital online course.
The Level 2 Practitioners Course teaches you how to provide Angel Energy Healing for others and set up a business in doing so. This is a fully accredited, certified and professional qualification which will allow you to gain insurance to practice as a Professional Angel Energy Healer. Rachel is delighted that Happy In The Moment is registered and recognised as a quality training college and her courses provide thorough training and skills which will leave you feeling fully capable and confident in your professional practice. These courses are not 'off-the-shelf' nor basic. They are fully comprehensive, providing thorough and complete coverage of angel energy healing techniques and practices. They also teach you how to integrate Angel Energy Healing techniques and methodolgy with your existing healing practices - such as Reiki. The level 2 course in only taught in-person with Rachel.
Entry onto the level 2 Practitioners Course requires completion of the level 1 course. For full course details read more below.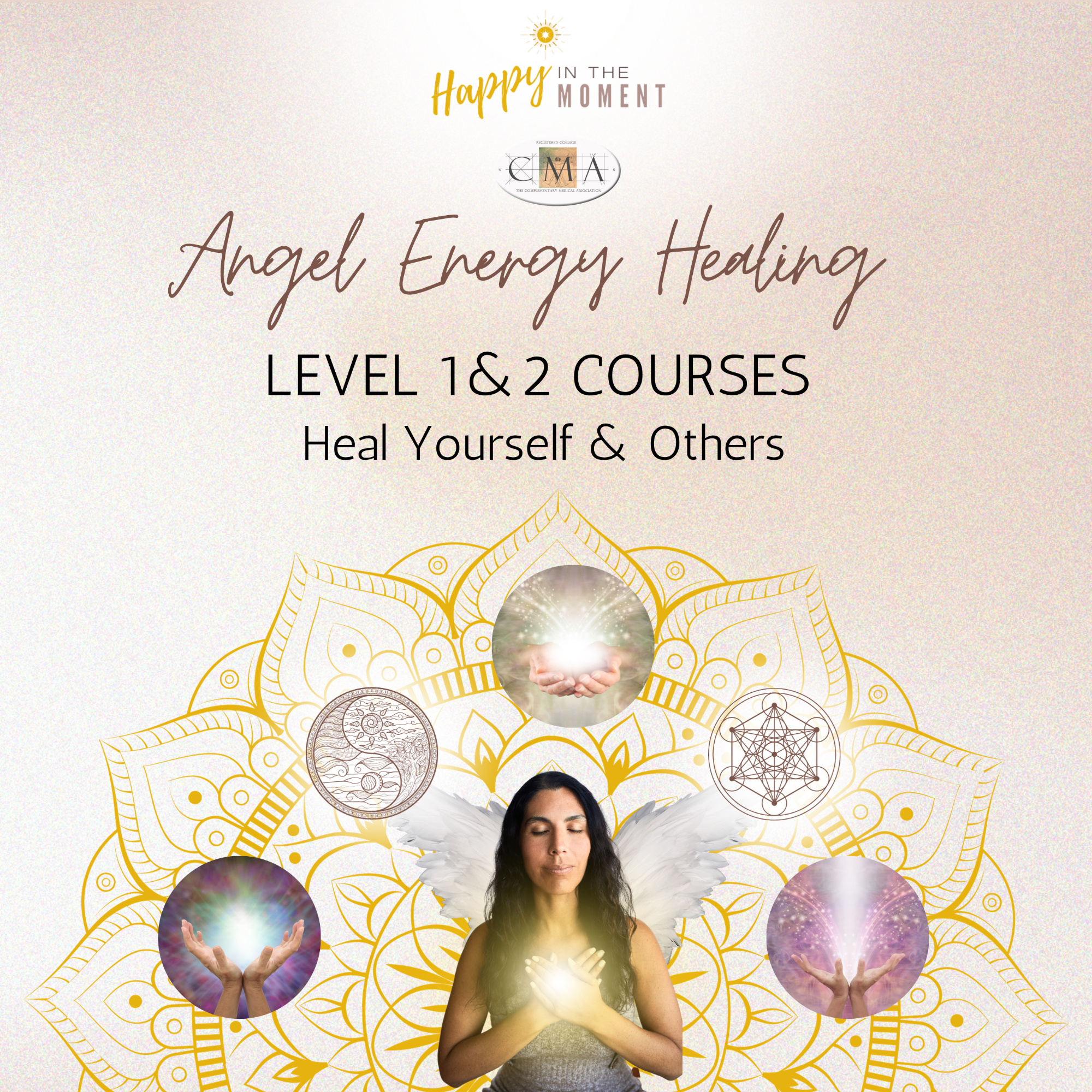 Imagine a world where we're able to ease pain, fight-off illness, correct conditions, relieve mental stress, all with our own energy! No doctors, no pills, just safe, natural energy healing that we're all able to deliver. Angelic energy clears away stuck energy, helping us to feel more energetic, more in tune with our higher selves and more alive!
Whether you already have an established connection with your angels and already work as a healer or you have no idea how to connect with the angels and their healing qualities, this program will help you to nurture and grow that relationship into a strong and powerful one. You'll be taken through the deepening layers and steps of clearing, cleansing, purifying, transmuting and rebalancing, drawing on the angels energy to help you remove blocks and limitations, release past emotional wounds and let go of suffering. You'll be shown practical tools and methods along with spiritual tools and methods to help clear resistance and negative beliefs, to manifest health, peace and harmony and deep fulfillment with the life you lead. You will learn all of the foundational skills you need to enable you to heal others in the level 2. You will learn all about how angels heal us and how we can work with them to do that.
Completion of this Level 1 course qualifies you for entry onto the Level 2 Angel Energy Healing Practitioners Course.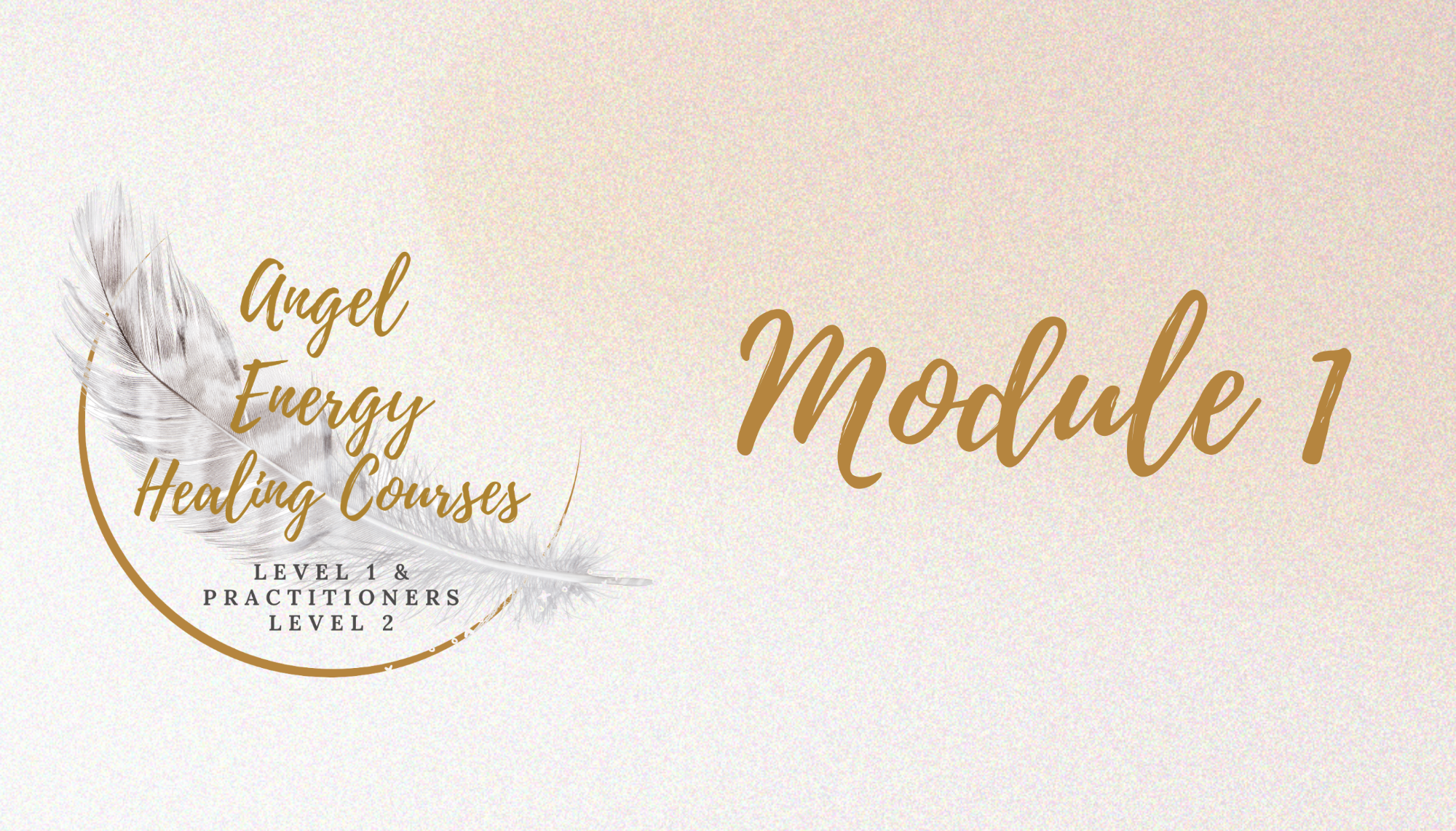 An introduction to and history of angelic energy healing. What causes illness and dis-ease and the physical affects of thought and belief. Blockages and resistance to healing and setting clear intentions to heal. You will study who the angels, guardian angels and archangels are and how they help us to heal. You will study the seven main healing rays of the archangels and the extra four rays of spiritual enlightenment. This covers specific light therapeutic qualities, orbs, candle light vibration, types of light healing and its applications and using crystals for angelic energy healing.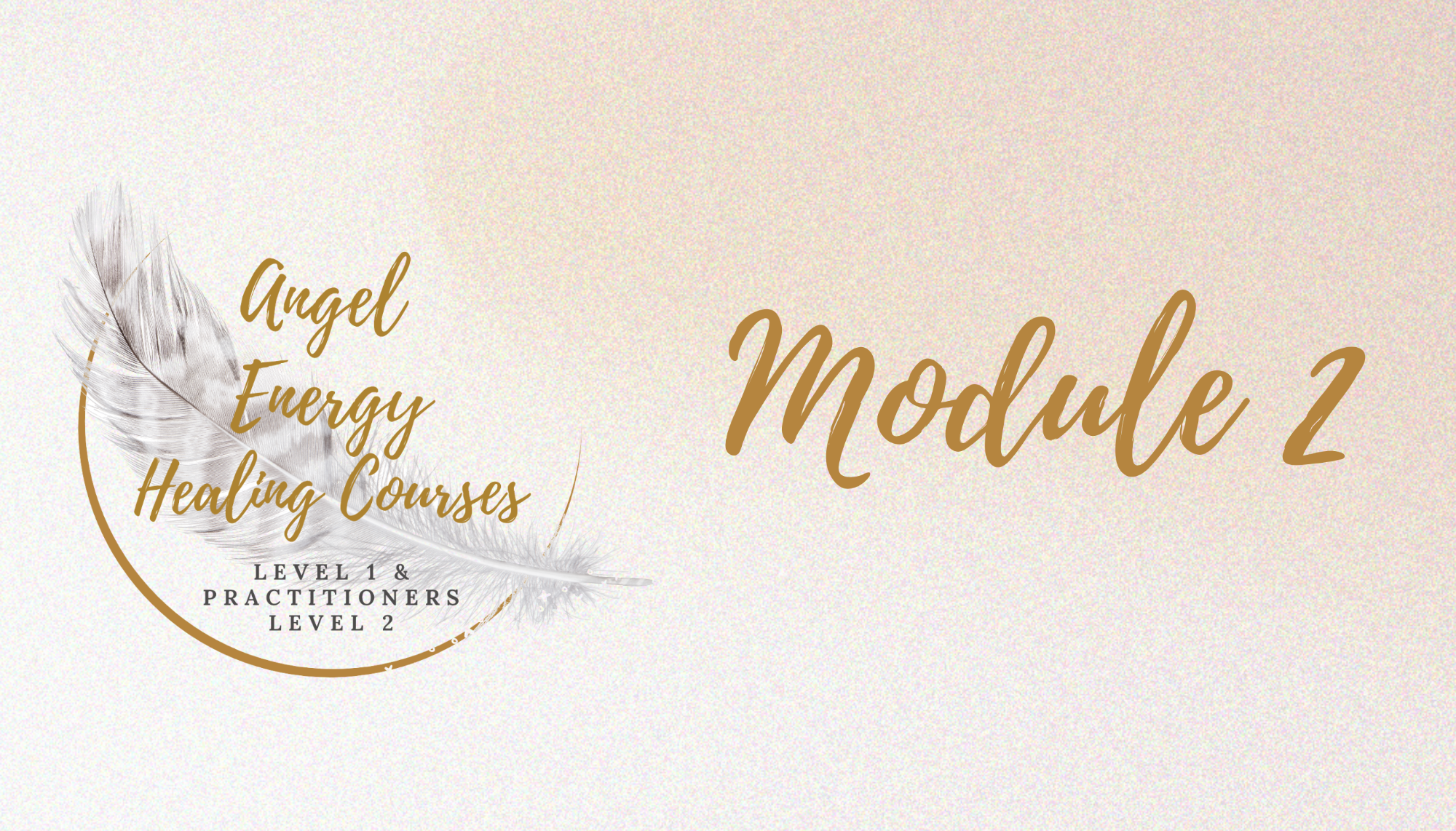 You will learn about spiritual shielding and protection, how to invoke the angels and create a practice of prayer. You will learn how to raise your intuition and your ability to sense to help you become more spiritually aware. We will cover ascension and how to anchor the 4th dimensional chakra rays in order to transmute your physical 3rd dimensional body into the 4th and 5th dimensions. You will study the chakra system in depth, exploring what the chakras are, how they are are affected by others, thought and belief. You will study the angels influence on the chakra system and how to clear, cleanse and balance your own chakra system.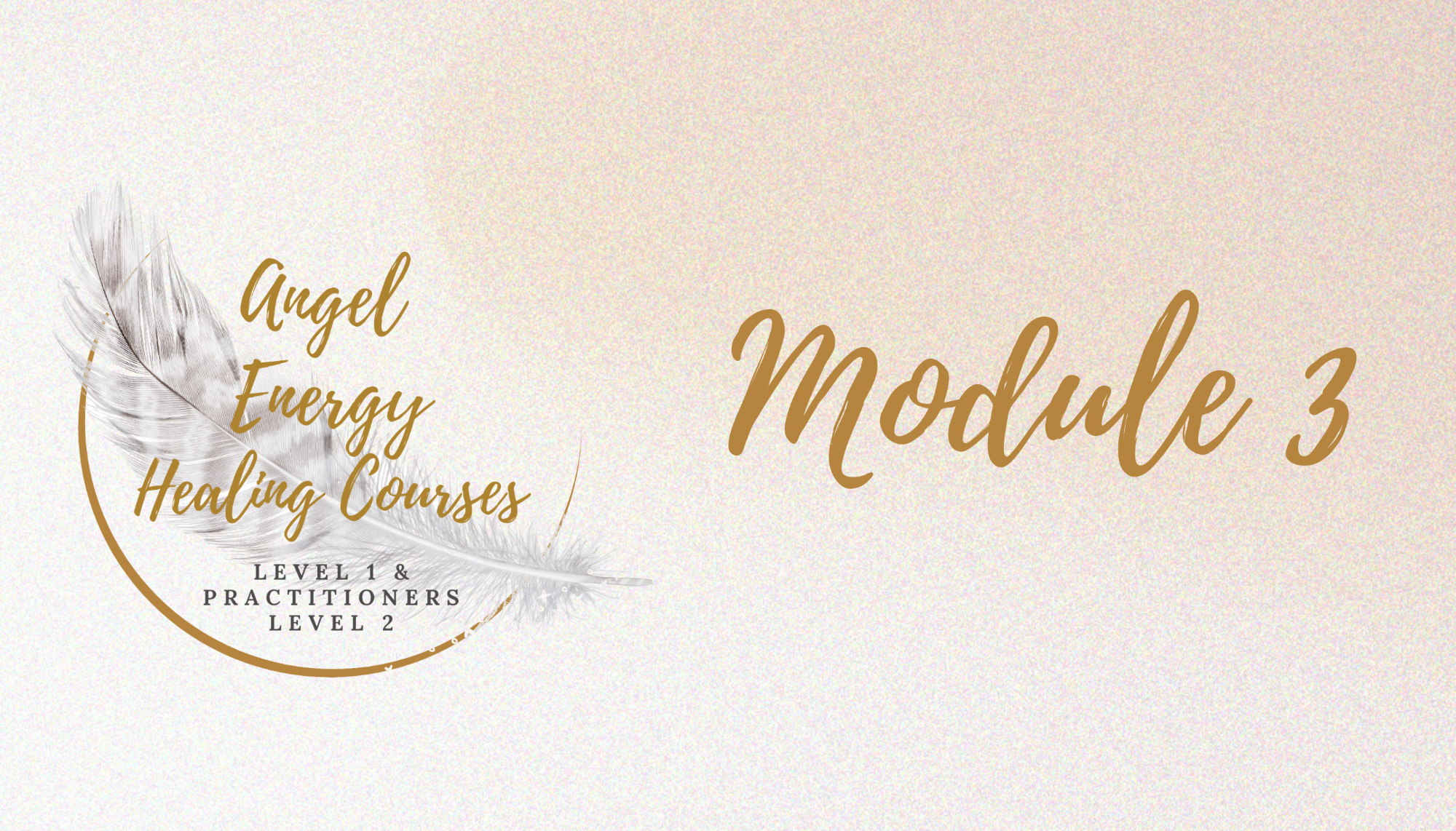 Extending our work on the chakras, you will learn about chakras and etheric cords and how to sense and cut cords. You will learn about the aura and how to sense and remove negative energies in the aura. You will learn how to maintain chakra health with short daily visualisations and we will also cover how to clear and open the energy channels through your body and use energy clearing techniques such as dead sea salt baths. You will learn how to channel angelic healing energy with Archeia Mary & Archangel Raphael. You will open and clear your heart centre and practice a daily meditation technique which which supercharge your spiritual practice and strengthen your connection to your angels. You will learn how to develop a strong spiritual practice and how to understand the difference between genuine spiritual intuition and imagination.
The Level 2 Practitioners Course
Once you have completed the Level 1 Angel Energy Healing Course you may feel guided to begin the process of channeling healing energy to others. The Level 2 course guides you through this process with ease and grace as you learn how to help others release their blocks and limitations, to let go of dis-ease and return to wholeness and harmony. By attuning to, connecting with and channeling angelic energy, you'll be able to free people of their emotional wounds, clearing and balancing their physical, emotional, mental and spiritual bodies.
The Level 1 & 2 courses are fully certified and accredited so you'll be able to practice as an Angel Energy Healing Practitioner when you complete the Level 2 course and gain insurance to practice. The modules are below: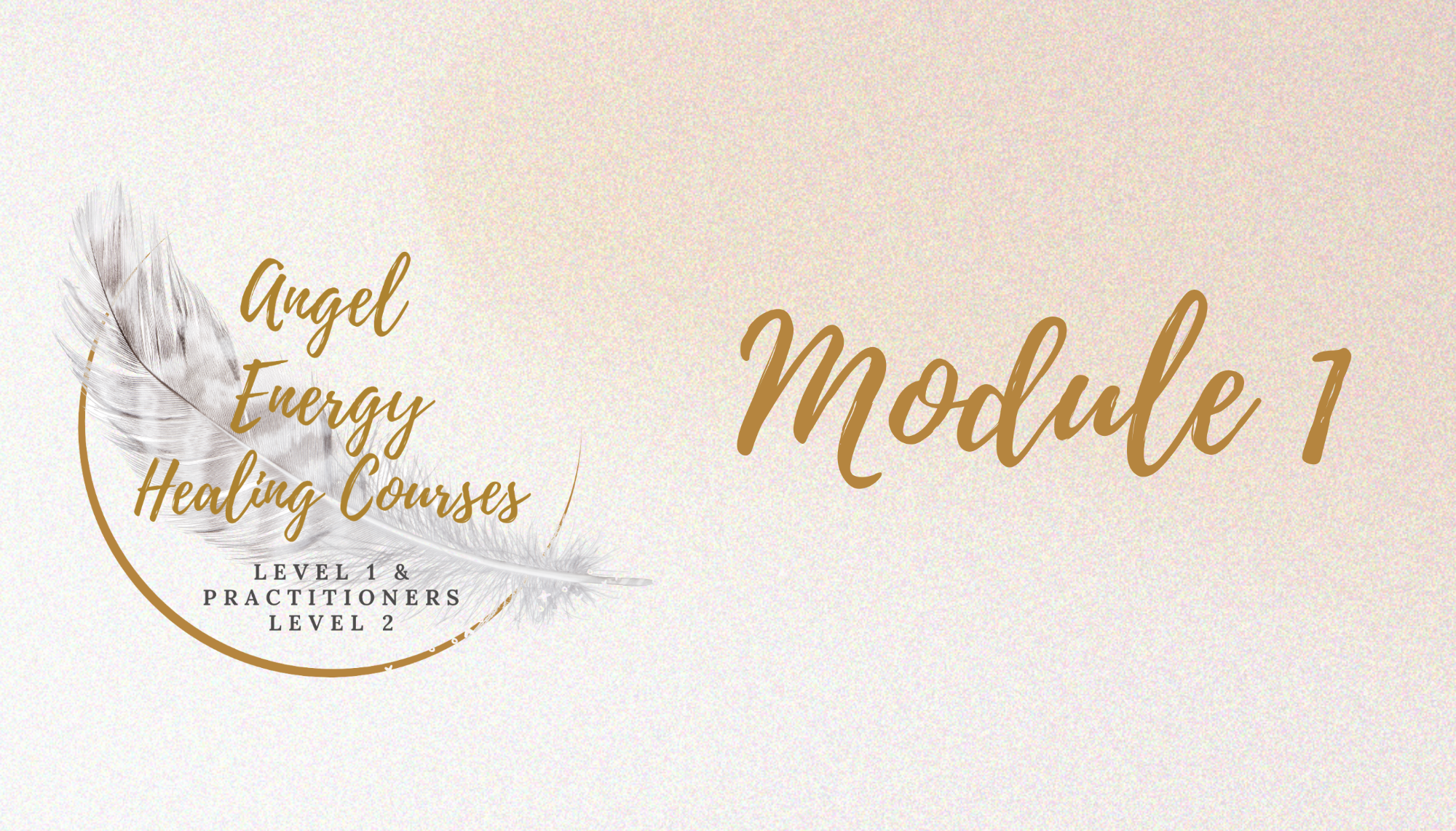 Healing others begins with the 'W's of healing - the who, what, where, why and when of angelic healing. You will work on activating your palm chakras and energising and activating your mental body for sensing other peoples chakras. You will learn how to identify chakra health and emotional wounds in the physical body and how to clear these. You will also learn how to prepare for a healing session and the process for the whole of the healing session using angel energy healing methods, tools and techniques, thought, intention and movement of energy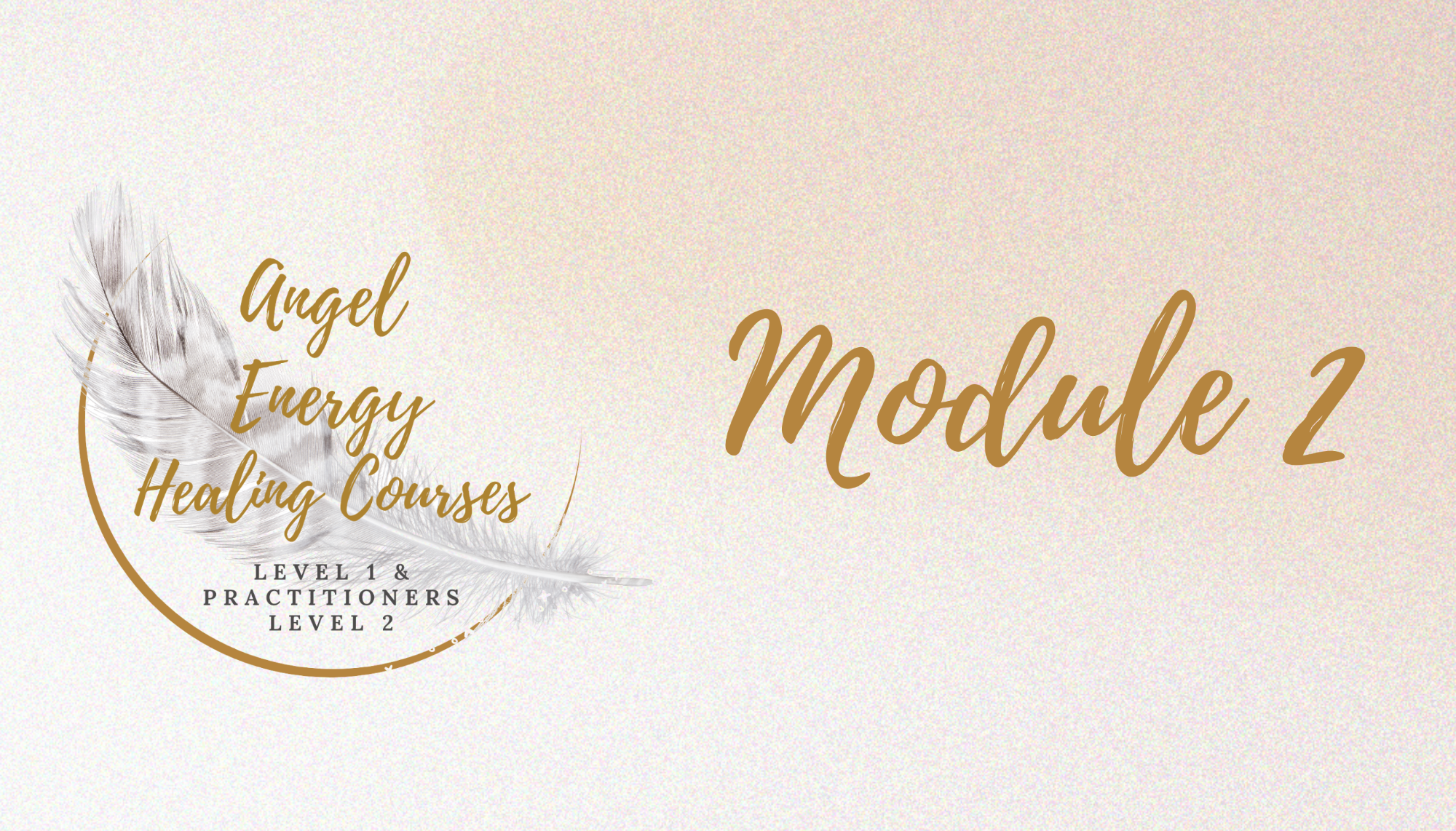 In Module 2 you will learn how to treat physical and emotional pain. You will learn how to open the third eye chakra enabling you to see across the veils and into the world of spirit. You will learn how to heal others remotely. And you will spend the day practicing everything you have learnt by applying your new skills to a volunteer subject.
Live, real-time courses with me guiding you all the way!
The group sessions will be in-person in a beautiful setting. Group numbers will be kept small.
Each training day will run as a full day with time for lunch and breaks (lunch not included)
All workshop presentations, materials, workbooks, handouts and printables will be given to you in a folder.
Live meditations and attunements
Full transcripts of the meditations
An exclusive messenger/whatsapp group that you'll have lifetime access to where you'll be able to support one another and receive Rachel's extra support too.
A certificate of accreditation and completion at the end of your course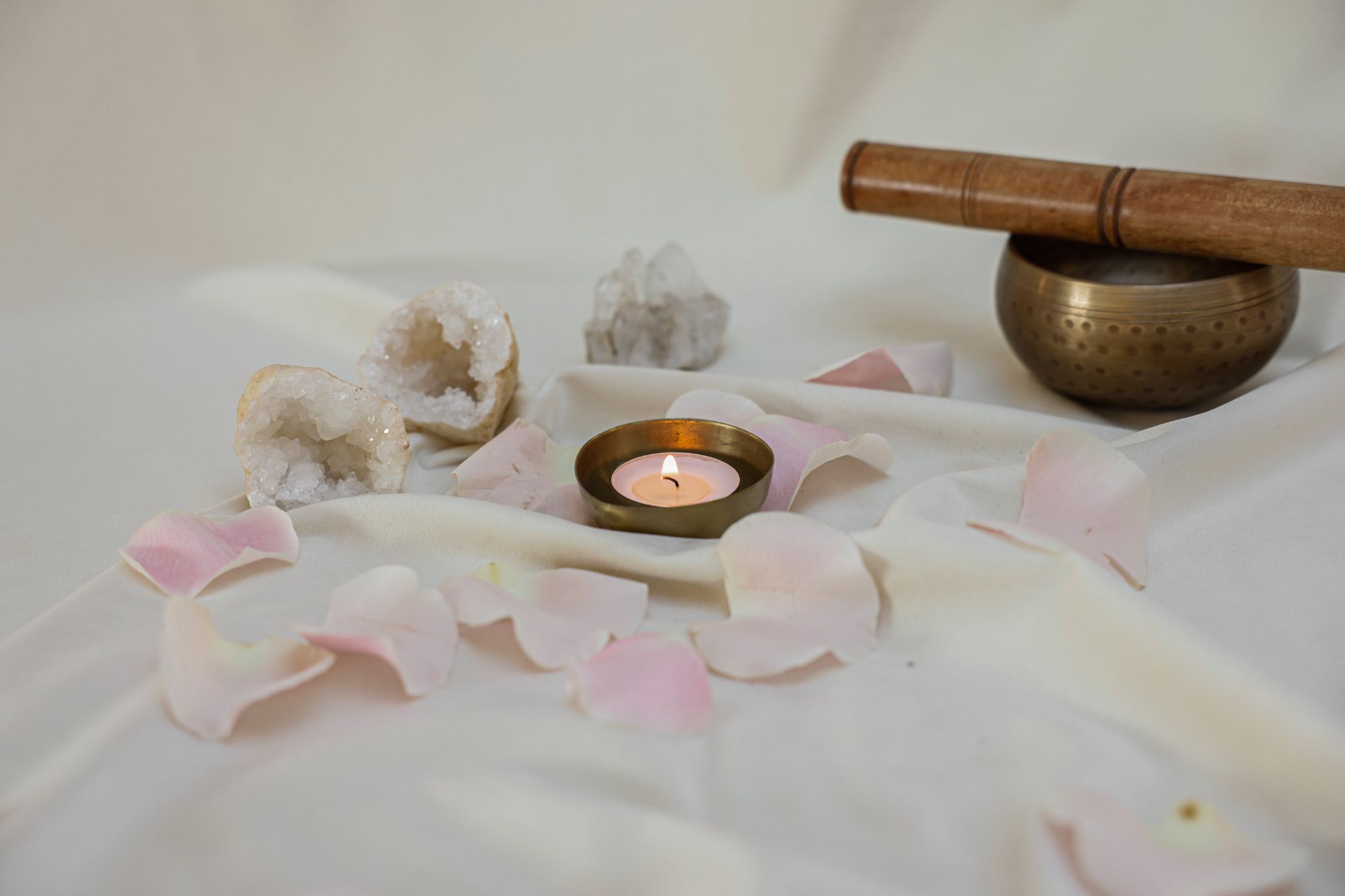 This course is for you if...
You love angels and desire to have closer contact with them
You would like to increase your knowledge about the angels and their healing qualities
You feel like your physical and emotional health is suffering or in need of improvement
You often feel low in energy and unwell but dont understand why that could be
You have a calling inside of you to work more closely with the angelic realms
You have a desire to sharpen your clairvoyance and intuition
You want to raise your vibration in order to be an effective light worker
You are on the path to spiritual ascension, preparing to activate your 5th dimensional light body
You would like to be a clearer channel for healing energy
You feel the calling to serve others and help them on their spiritual health journeys
You would like to be a professional Angelic Energy Healer.
Level 1 - £188 (Digital Online Course) £252 (Group Price) or £427 (1:1 price)
Level 2 - £450 (Group Price) or £637 (1:1 Price)
Both courses are taught over 2-3 days. Times and days will vary, enquire about the latest days and timings for the next course by emailing Rachel
What previous course members are saying...
The mix of practical and theoretical, time with Rachel was invaluable. I loved the way we worked in the moment with what came up it brought the content to life, time in between to practice, reflect. I loved the meditations and learning about chakras and different angels, etheric cord exercise, I can go on...
This has helped me take my self development to a new level and really connect the mind, body, spirit aspect which is key for my next steps. I have shifted some long standing stuff that doesn't serve me anymore but I wasn't sure how to deal with. It has given me tools, support, guidance for me to take back my power and get stuck in to the next chapter of my life
I learnt about myself and my natural ability to heal myself, its opened up a whole new way of living for me. This is now a way of life for me, it brings me such strength, faith and peace of mind in my day to day living. I have the tools to heal myself and deal with any ups and downs life brings me. The content was spot on and in easy bite size pieces, I didn't want it to ever end!
The Level 1 workshop can be accessed via zoom videocall workshops wherever you are in the world and is also available as a digital online course for self study at your own pace. The level 2 courses are only delivered in-person in the UK.
Entry onto the Level 2 Practitioners Course (which certifies and accredits you to practice as an Angelic Energy Healer) requires competion and certification of the Level 1 course. Please email me to register your interest in the next round of practitioner level courses and I will let you know when they are due to start.