Mindfulness Courses for Children and Young People at Home!
This program is for families who would like to bring more peace, ease and happiness into their homes. It is for children who are struggling to deal with their BIG emotions and feelings and who need some extra resilience and support in life. It's also for families who want to teach their childen to be happier, more confident, emotionally aware and resilient. All we really want for our children is their happiness. And mindfulness teaches children how to live a happier, more high vibe and positive life.
Children experience stress just like adults do – if not more so – and teaching them how to embrace mindfulness can go a long way to helping them live a happier and more peaceful life.
Long lasting and intense stress has been linked to a smaller memory centre in children's brains. These differences in the brain also extend to cognitive ability, with children who live stressful lives performing less well on spatial memory tests.
Most parents and teachers would probably agree that stress in children is not good and finding ways to help them counter-act it can be life-changing.
Mindfulness and meditation helps children to counteract the effects of stress, with simple ways it can be brought into the child's daily routine.
Happy In The Moment mindfulness courses help children to benefit from practising mindfulness, providing techniques which will help them to handle negative emotions and give them tools that they can use throughout their lives. They're fun, relaxed and focussed on positivity.
Following a course in mindfulness, children show improvements in attention, calmness, social compliance and even caring towards others! Research also shows that mindfulness training for children has the ability to increase attention and social-emotional awareness as well.
The Benefits of Mindfulness for Young People:
Children are better able to stay more focused
They're better able to pay more attention
Children experience more awareness of their body, thoughts and emotions
Children experience less anxiety, fear, anger and more resilience
Behaviour improves because mindfulness improves impulse control and interpersonal skills
Mindfulness training leads to structural changes in the brain that develop and enhance the qualities of:
Kindness
Patience
Compassion
Attunement to others
Increases executive function
Better impulse control
Longer attention span
Mindfulness has shown effective in treating depression, anxiety, illness and stress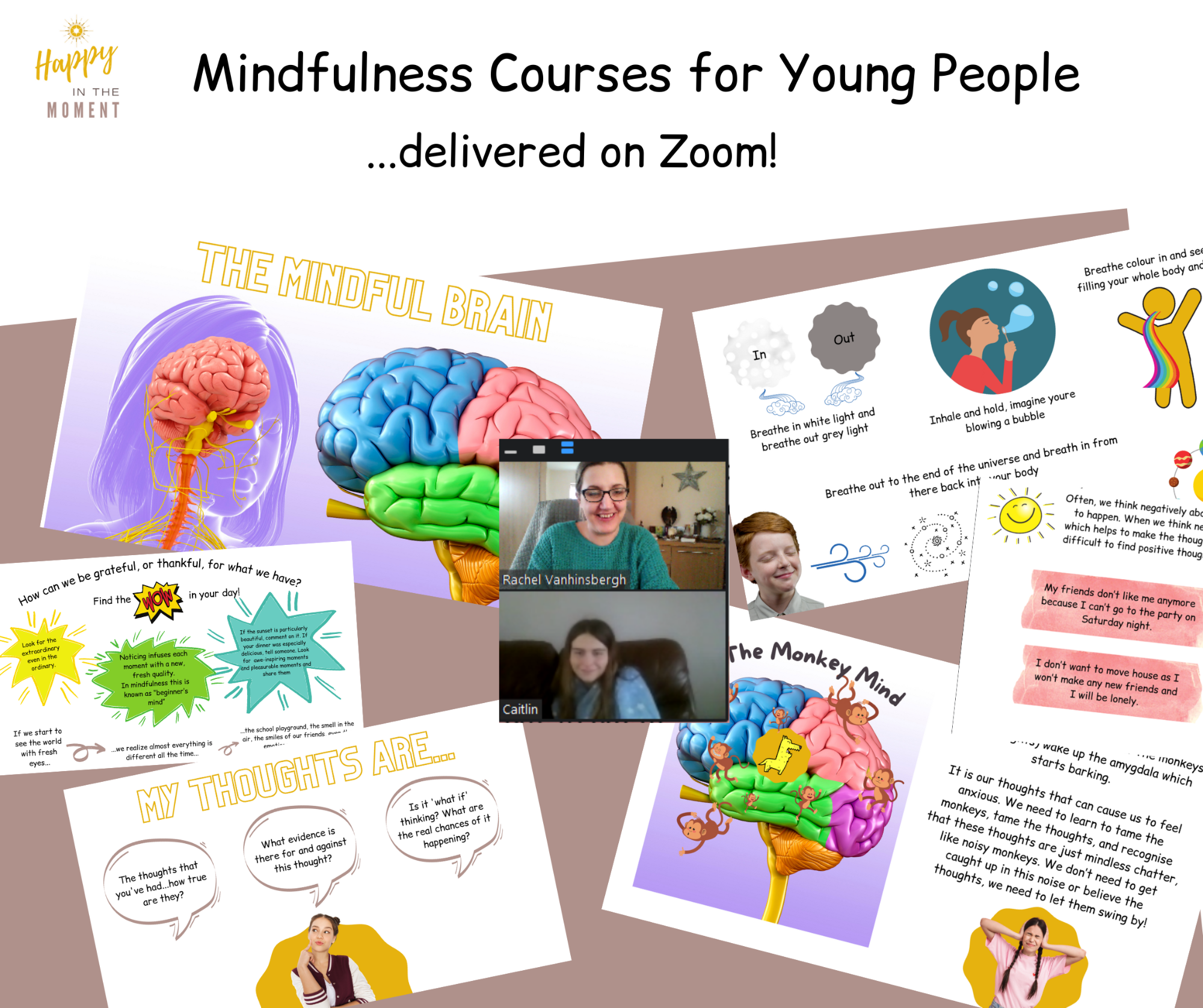 The beauty of Rachel's mindfulness classes are that they can now be delivered over Zoom! This means that you and your child can enjoy learning about and practising mindfulness together in the comfort of your own home. The program is designed to appeal to children and young people and it incorporates fun and interactive activities along with Rachel's personal LIVE teaching for the duration of each session. The course is personalised for your child and their specific needs and emotional challenges. All teaching speaks to them and the real problems they may be facing in their life. Rachel is a certified, qualified, experienced and practising Mindfulness Therapist. She uses MBSR and MBCT techniques and methods to support your child in their growth.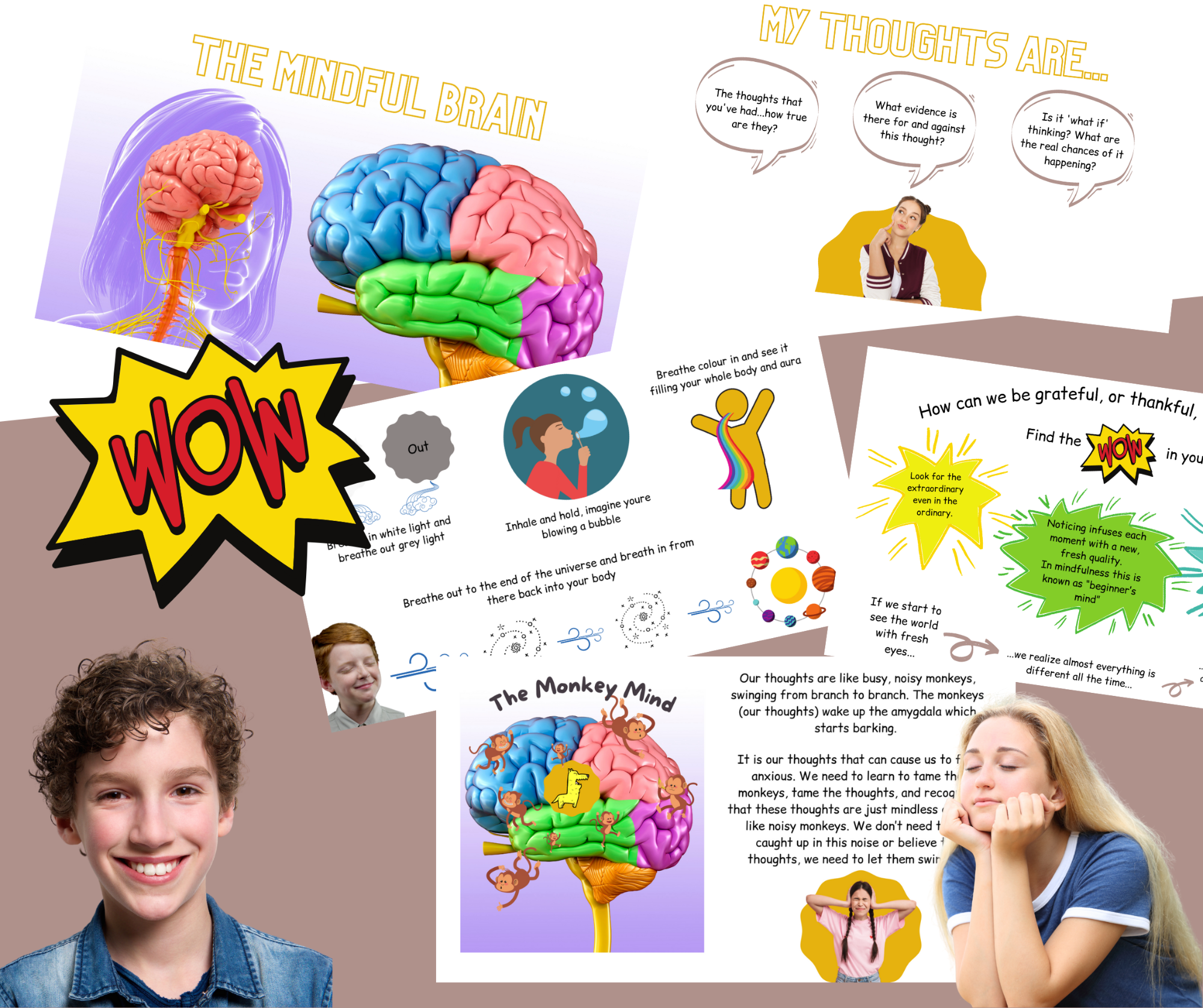 What's Included in a Young Person's Mindfulness Course?
LIVE tuition from Rachel for each session
7-8 weekly sessions of mindfulness and meditation depending on what your child needs
7-8 weekly sessions of 45 minutes per session (time may be extended for older children)
Copies of all presentations, pdfs, handouts, sent directly to your inbox
A wide range of mindfulness topics delivered according to your childs needs
Email support for parents and directions for further home study after each session
Imagine if your child were better able to manage their big emotions and feelings. Imagine if they were more confident, empowered and positive. Mindfulness provides so many benefits for your child which will ensure that family life is happier and more peaceful.
Over the course of 7-8 weeks your child will learn how to positively take control back of their life and manage their thoughts, feelings and behaviours. They will learn how to ramp up their happy-vibes and let go of the fear, anxiety and worry that is holding them back. They will have time and space to explore their inner world and learn how to manage the outer world.
The courses includes 7 modules, and the eighth session is only ever needed if we choose to spend more time on a particular module. Courses can be provided after school, in school holidays and at weekends.
I am passionate about Mindfulness and Meditation for young people. This is why I keep my rate for this tuition on zoom very affordable for families. Sessions are 45 minutes to 60 minutes long depending on the age of the child and are priced per session. Weekly payment is allowed, as well as paying in one lump sum.
45 minutes (zoom session)- £27
60 minutes (zoom session) - £35
7 week course - from £189 to £245
(tuition which is needed in-person will be charged at a higher rate and any travel fees will apply)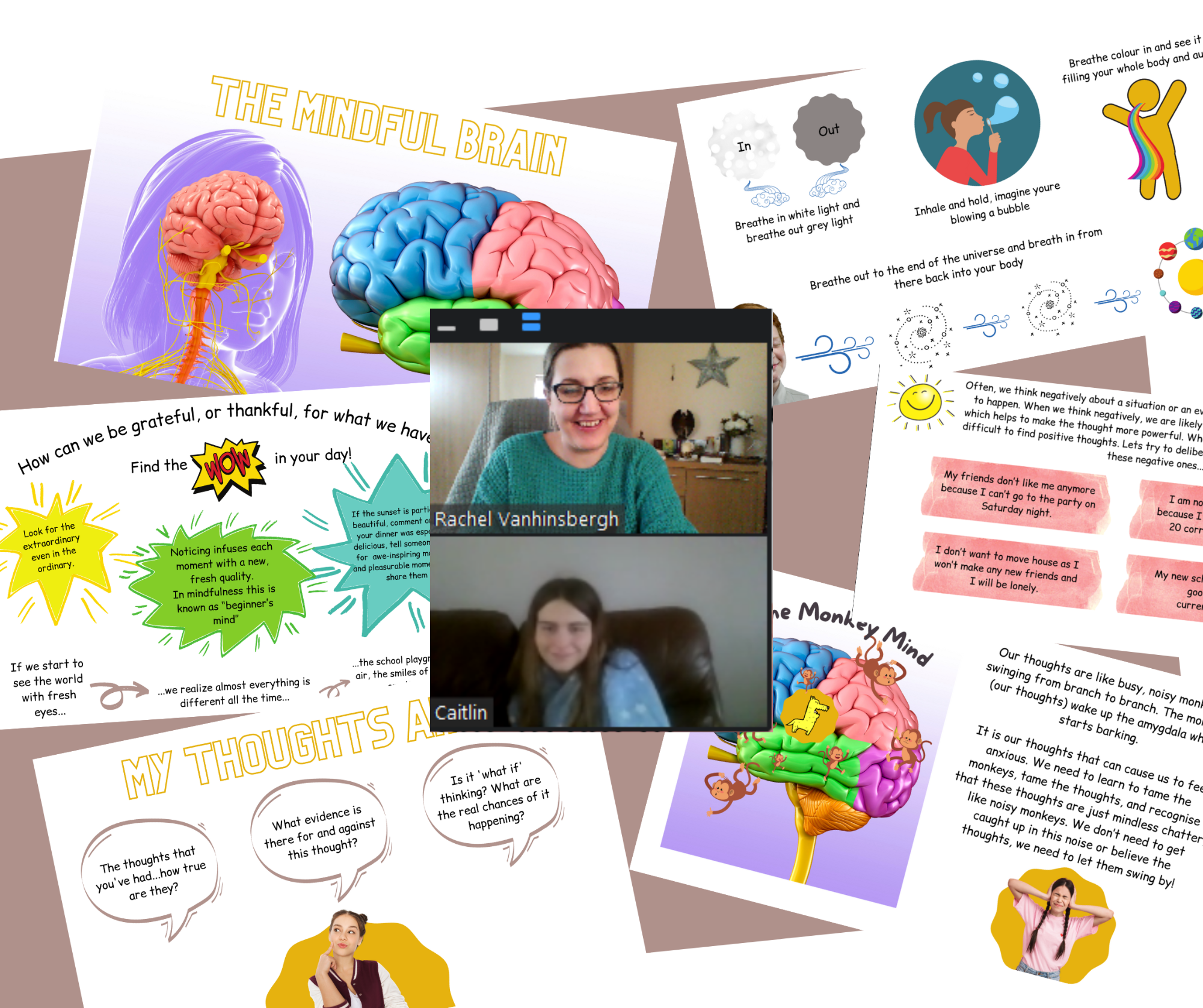 The Mindfulness course has been very enjoyable and informative. I am now much more confident moving forwards, that I can continue with a mindfulness approach in helping the children and others.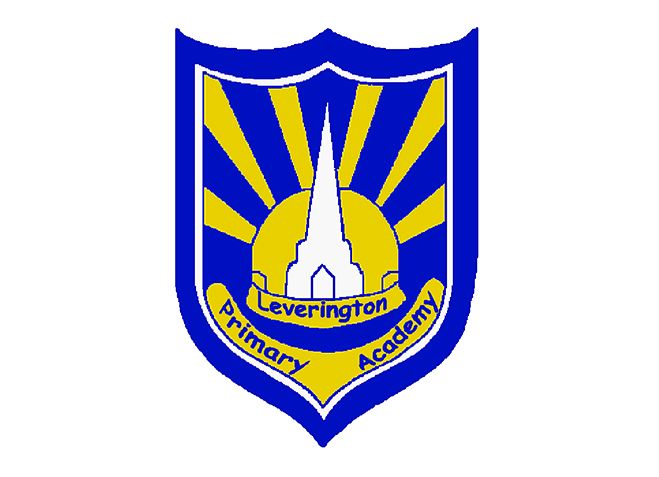 Leverington Primary School
Brilliant course! Easy and interesting to listen to. We were given different ways to meditate and it's good for me to relieve stress. I will definitely try to incorporate this into my personal life and in the nursery. Great techniques provided that brought things into perspective. Thank you! I cant wait to implement this at work and with the children.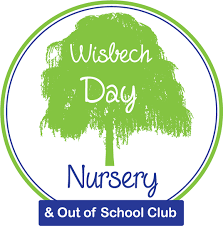 Contact me to find out more about Mindful Children's Courses at Home
Please complete the form below and click the Send button to get in touch with us.
Thank you for submitting the contact form.