Rise, Reclaim and Reconnect with your Soul A 5 week LIVE course hosted by Rachel Vanhinsbergh, Spiritual Life Coach and Angelic Therapist.
This programme is for spiritual souls who are wanting to reconnect to their deepest, rawest, most alive and fundamental parts of their being – their Higher self, soul and divine essence. To heal any past traumas, fears or limiting beliefs and bring joy, peace and abundance back into your life. This programme finds the missing fragments of who you are and restores you back to your full, innate, inner wholeness, so that you can live to your fullest potential.
Rachel will be coaching you in a group setting over the next 5 weeks on how you can meet and connect with your soul, how you can channel your energy towards a deep inner exploration of your thoughts, feelings, beliefs and dreams, how you can open your heart to your souls whisperings and live authentically in your passion and power, how you can live a whole and harmonious life of balance, truth, abundance and self love.
Over the last 7 years of her journey, Rachel has not only certified as a Spiritual Life Coach and Therapist, but she has been on her own soul reclamation journey to heal past fears, limiting beliefs and trauma, and to create a life free from suppression and restriction. She has been able to manifest joy and abundance and create a life of freedom and happiness for herself and her family. Rachel knows that reconnecting with and reclaiming the soul of our being is the secret to living a successful and happy life and she is keen to show you how to clear the path to your best life.
Rachel works alongside the angelic realms – the wonderful Archangels and Archeia who support and guide us through our journey of soul reclamation, reconnection and awakening here on earth. The Angelics are really practical and they inspire Rachel to deliver practical methods of growth and healing, drawing on her years of therapy and counselling training, as well as infusing the learning with the angels higher spiritual tools and energetic transformations. Your angels, guides and archangels will be present throughout the course – supporting you, holding the space and guiding you towards deep inner healing.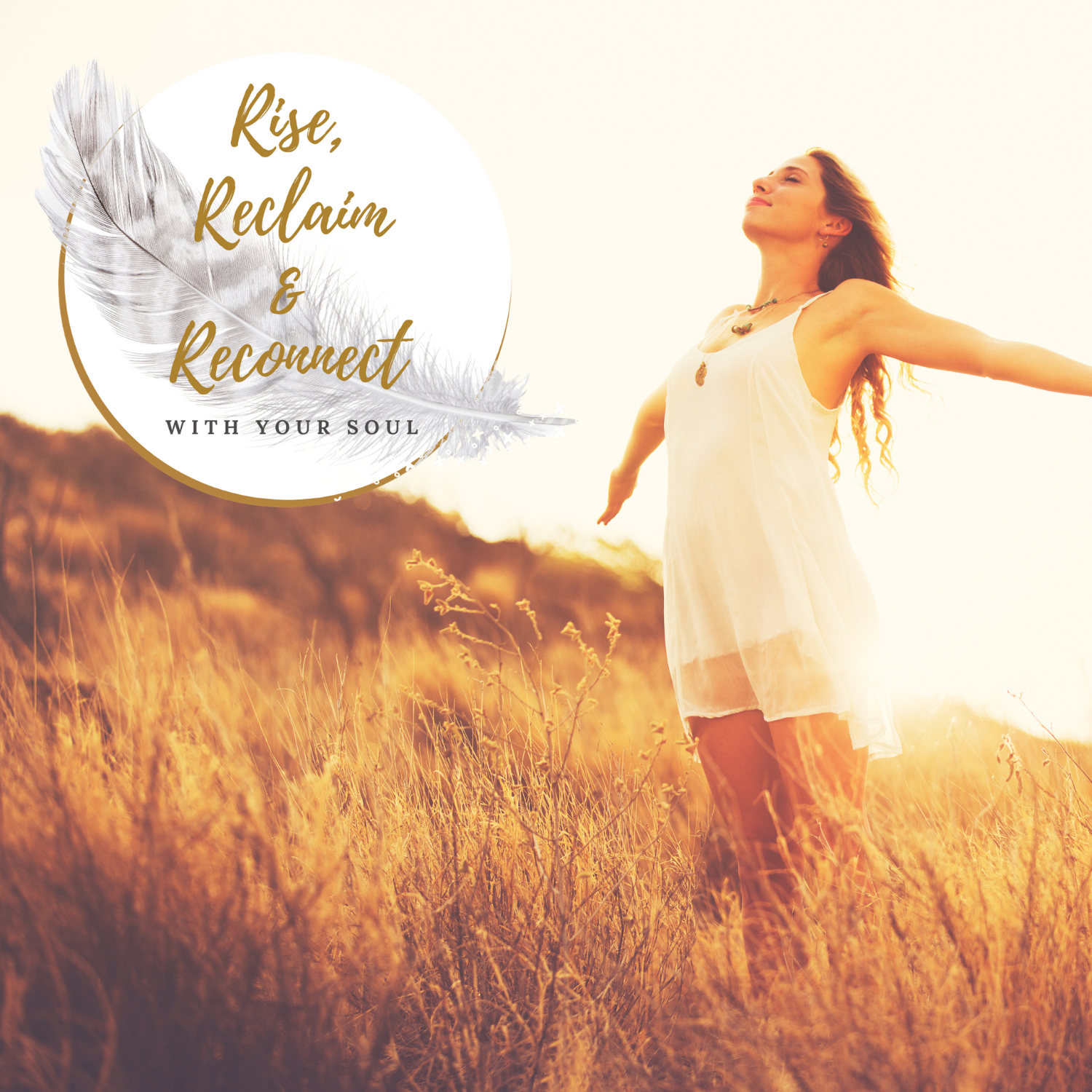 We all want to lead a whole, healed and happy life and working with your Soul and Higher Self is the key to unlocking flow, peace and ease in all areas
There are so many benefits to reconnecting to and reclaiming your Soul, such as – finding your purpose and meaning in life, feeling inspired and empowered by your direction, having a greater presence in the world, standing in your unique power as an authentic expression of worthiness, loving yourself more honestly and openly.
Over the next five weeks, you'll be working closely with Rachel and the Angelics in group coaching sessions. Whether you already have an established connection with your soul or you have no idea how to strip away the layers of your ego to connect with your Soul, this program will help you to nurture and grow that relationship into a strong and powerful one. You'll be taken through the deepening layers and steps of soul essence identification and connection, through soul searching introspection and reflection, through soul power integration, into soul love and cultivating a life of abundance and manifesting your dreams. All the way through this process you will be removing blocks and limitations, releasing past emotional wounds and letting go of suffering. You'll be shown practical tools and methods along with Spiritual tools and methods to help clear resistance and negative beliefs, to manifest peace and harmony and deep fulfilment with the life you lead.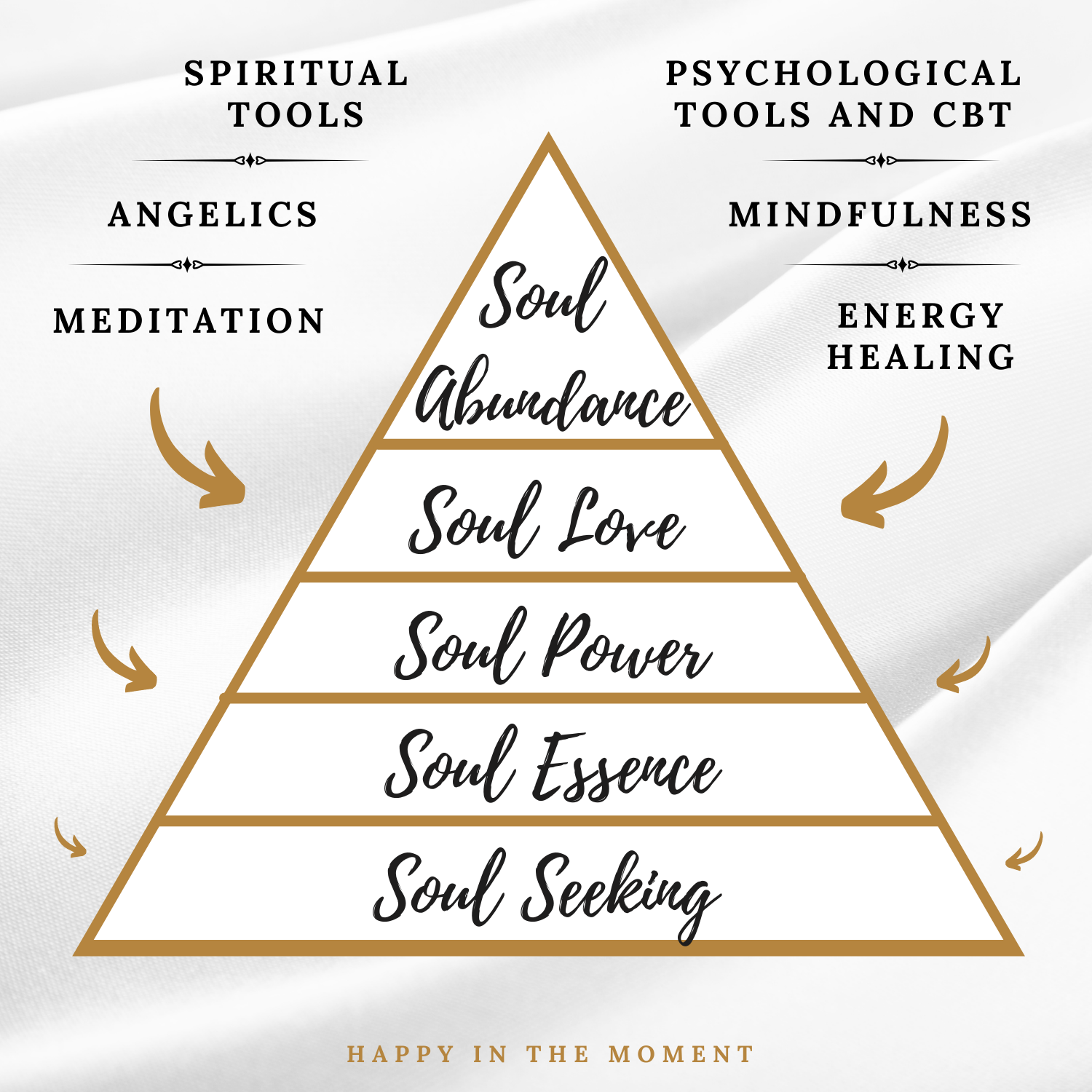 Soul Seeking – Building strong foundations with fundamental, regular practices and steps you will take towards aligning with your souls vibration
Soul Essence – Allowing the core of your soul to rise against a backdrop of composite identities, past pain and suffering. Connecting you to the very centre of your being through soul searching, reflection and introspection, allowing you to experience the truth of who you really are.
Soul Power – Reconnecting you to your unique authenticity, power and confidence, aligning you to acceptance of self, your beliefs and values and your spiritual heart, cultivating a sense of safety to express your divine essence in the world and allowing your true self to shine through
Soul Love – Deepening your connection to your soul. Accepting, forgiving, respecting and honouring who you are on all levels so that you can live in a genuinely loving relationship with yourself. Illuminating and deeply improving every area of life with healthier mindsets and compassion for yourself.
Soul Abundance – Uncovering and building a meaningful and purposeful life. Cultivating success and fulfilment, living with abundance and positivity and manifesting what you desire on the deepest level.
If you have any questions about the programme that haven't been answered in the FAQ's below then please do email me at [email protected] and Rachel will be happy to answer them for you!
Over the five week programme (starting on March 1st 2021) you will have lots of exciting content coming your way! The five 120 minute LIVE masterclass sessions will be held at 7pm (UK time) on
Session 1 – Soul Seeking - (date – time)
Session 2 – Soul Essence - (date-time)
Session 3 –Soul Power - (date – time)
Session 4 – Soul Love - (date – time)
Session 5 – Soul Abundance - (date – time)
If you miss any of the live sessions then you'll be able to watch them via replay at any point.
5 x 120 minute LIVE masterclasses with Rachel on how to rise, reclaim and reconnect to your soul
5 x accompanying LIVE meditations to guide you along your inner soul journey, to shift your subconscious mind and to energetically heal with the help of the angels.
PLUS module workbooks, printables, pdfs, coaching exercises and journaling tasks to keep you on track and accountable over our time together
An exclusive facebook group that you'll have lifetime access to where you'll be able to support one another and receive Rachel's extra support too.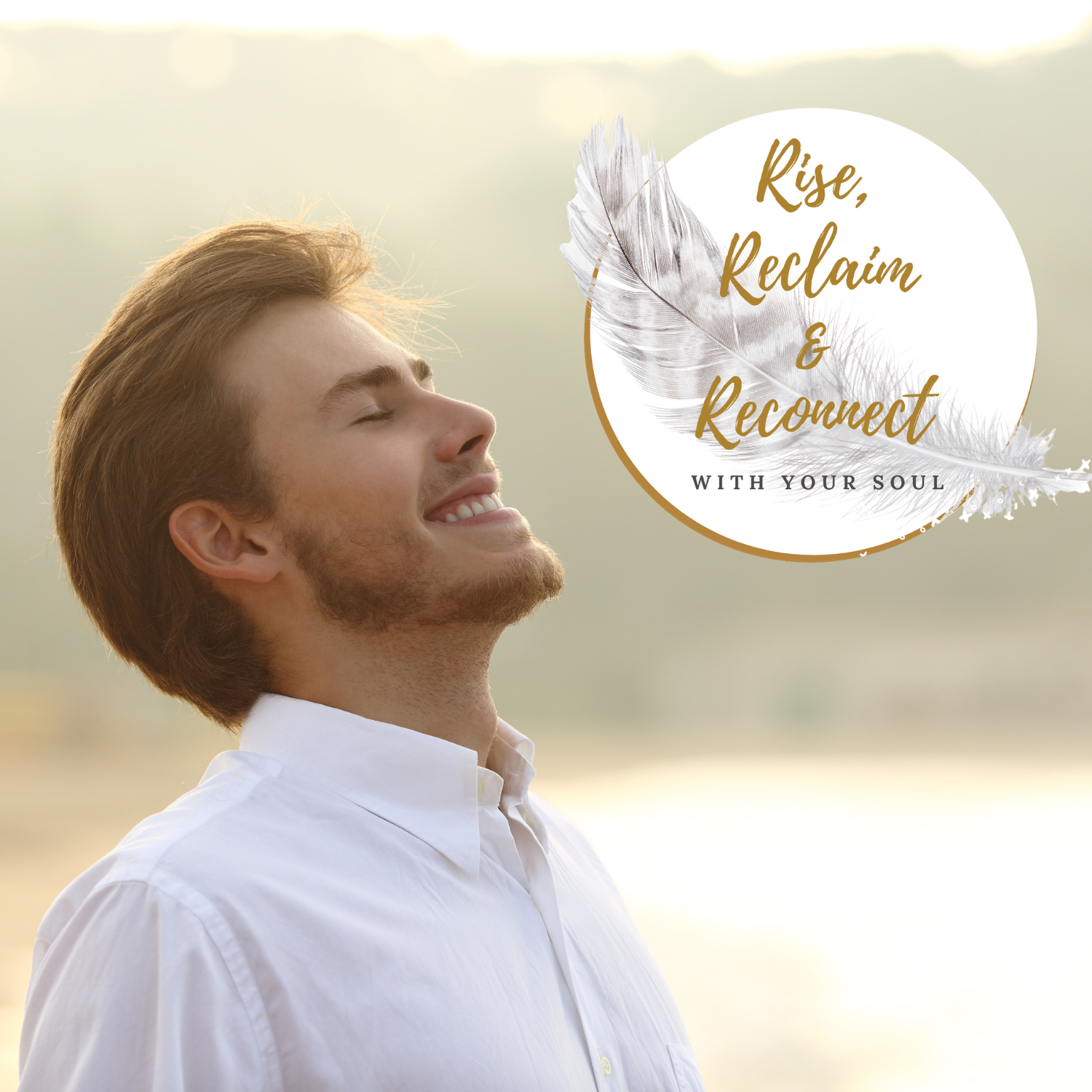 This course is for you if...
You want to find yourself again and learn who you really are
You want to connect with your spiritual heart, soul, higher self and angels
You want to find your purpose, meaning and direction in life
You want to feel worthy of being loved
You want to feel inspired and empowered by your daily life
You want to feel joyful, alive and complete
You thirst for authenticity, honest expression and complete acceptance of yourself
You long to feel energised, awake, conscious and more alive
You want to feel more grounded, centred and steady in the world
You'd like a greater presence in the world and a new sense of hope
£149
Rachel is able to offer this course for group coaching at a special introductory price of £149 for the whole course (there's over £300 of content from Rachel here…That's a huge saving of £150!)
There are 20 spaces available to keep things intimate and focussed on you.
What my coaching clients are saying...
The mix of practical and theoretical, time with Rachel was invaluable. I loved the way we worked in the moment with what came up it brought the content to life, time in between to practice, reflect. I loved the meditations and learning about chakras and different angels, etheric cord exercise, I can go on...
This has helped me take my self development to a new level and really connect the mind, body, spirit aspect which is key for my next steps. I have shifted some long standing stuff that doesn't serve me anymore but I wasn't sure how to deal with. It has given me tools, support, guidance for me to take back my power and get stuck in to the next chapter of my life
I learnt about myself and my natural ability to heal myself, its opened up a whole new way of living for me. This is now a way of life for me, it brings me such strength, faith and peace of mind in my day to day living. I have the tools to heal myself and deal with any ups and downs life brings me. The content was spot on and in easy bite size pieces, I didn't want it to ever end!
You'll receive an email confirming that you've paid for your course and within 24 hours, another email from Rachel with useful information to get you started. You'll receive the Zoom links for the live sessions a day before the sessions begin
Yes, the LIVE workshops are delivered at British times and replays wil be made available if you miss any.
There are no refunds for this program as Rachel looks is looking to work with people who are committed and serious about their soul growth.