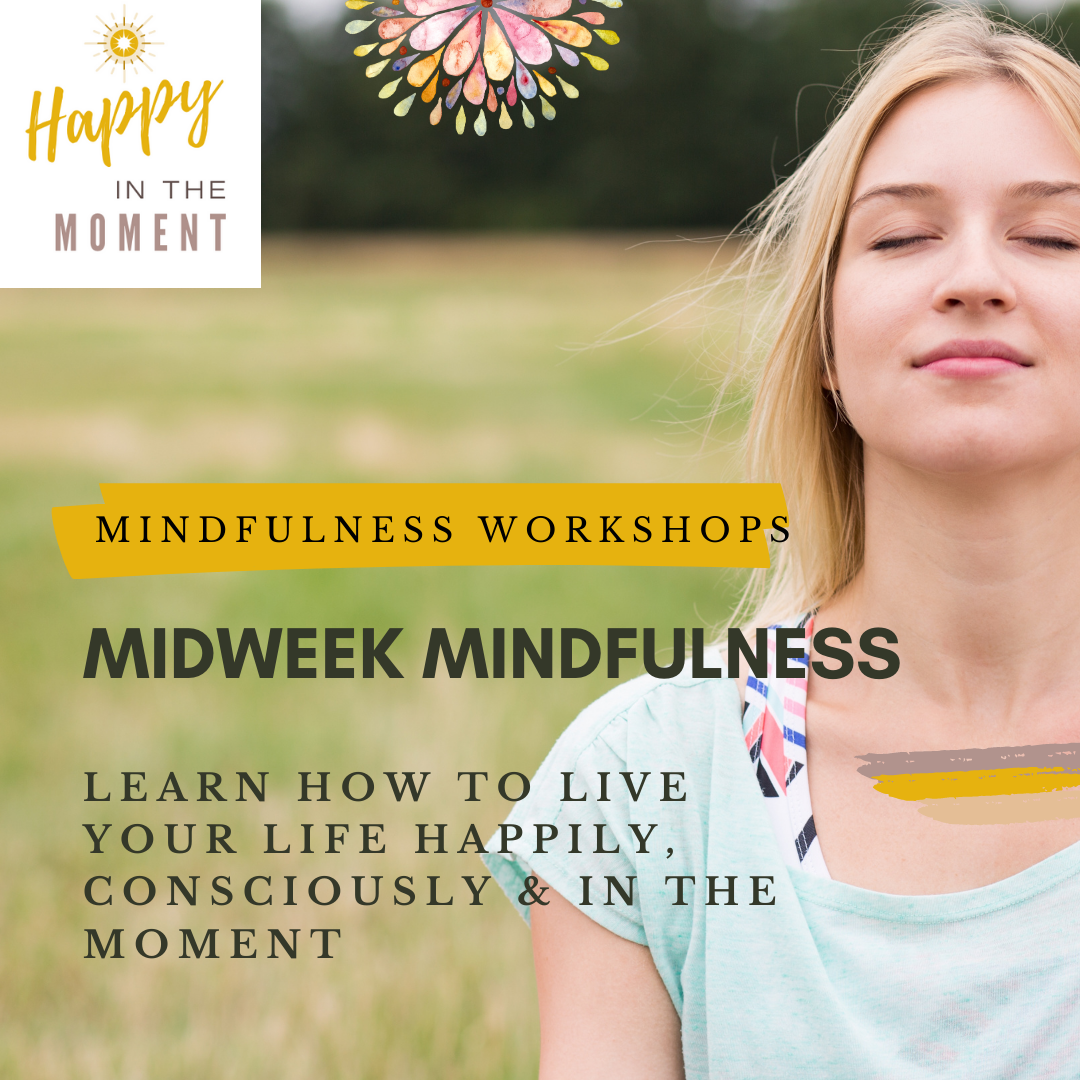 Midweek Mindfulness Workshops
Is your life rushing by? No time to experience what's happening right now because you're too busy thinking about what you need to do tomorrow, or what happened yesterday?
This can leave you feeling stuck in the past and paralyzed by anxiety about the future.
Mindfulness enables you to experience and appreciate your life instead of rushing through it. It shifts your awareness of your life so that you can live it more consciously, in purpose and on purpose.
Join us for midweek mindfulness workshops where you will learn how to live your life more mindfully. Each week we will practice a different mindfulness topic, aspect or quality, within such themes of mindful values and qualities, mindful home and work, mindful body, mind and soul, mindful relationships, mindful eating, and many more.
These fortnightly workshops will give you tips, techniques, ideas and suggestions to inspire you. They will help you to find practical ways and opportunities to be more mindful, slow down, gain greater perspective and a sense of calm control in all moments of your life.
For details of the latest workshop and for tickets to attend, please visit the shop.