Video Contents......00:00 The launch and how it all came about! / 5:20 What the Members Club is all about / 8:44 The specific content and access that's included in the members club / 11:50 The membership tiers/levels / 13:34 The 'Spiritually Advanced' tier of membership content and access / 14:56 The monthly themes / 17:50 The Angelic Realms contribution to the members club / 19:03 The community benefits / 22:53 Demonstrating the app and looking through the features
I designed the HITM Members Club to lead you back to your authentic soul self; to help you connect to your spirituality, to Source energy and to the Universe so that you can become your happiest, highest, most aligned and authentic self.
The HITM members club is an online subscription membership club and community hub for people who are on a spiritual growth journey, helping you to rise in consciousness, shed your limiting beliefs, thoughts, and behaviours and become more awakened, aware and aligned with your inner being and truth.
With two membership tiers you'll access exclusive monthly spiritual coaching and angelic trainings, workshops, masterclasses and content including meditations, videos, workbooks, printables, downloads and worksheets. You'll also be able to connect with other like-minded souls, have access to a huge library of information and forums on spiritual topics and, if all that wasn't enough, you get powerful LIVE group coaching sessions based on the monthly themes.
I'm so excited that you're here and ready to join our amazingly connected community of spiritual seekers so that you can step right into your best life!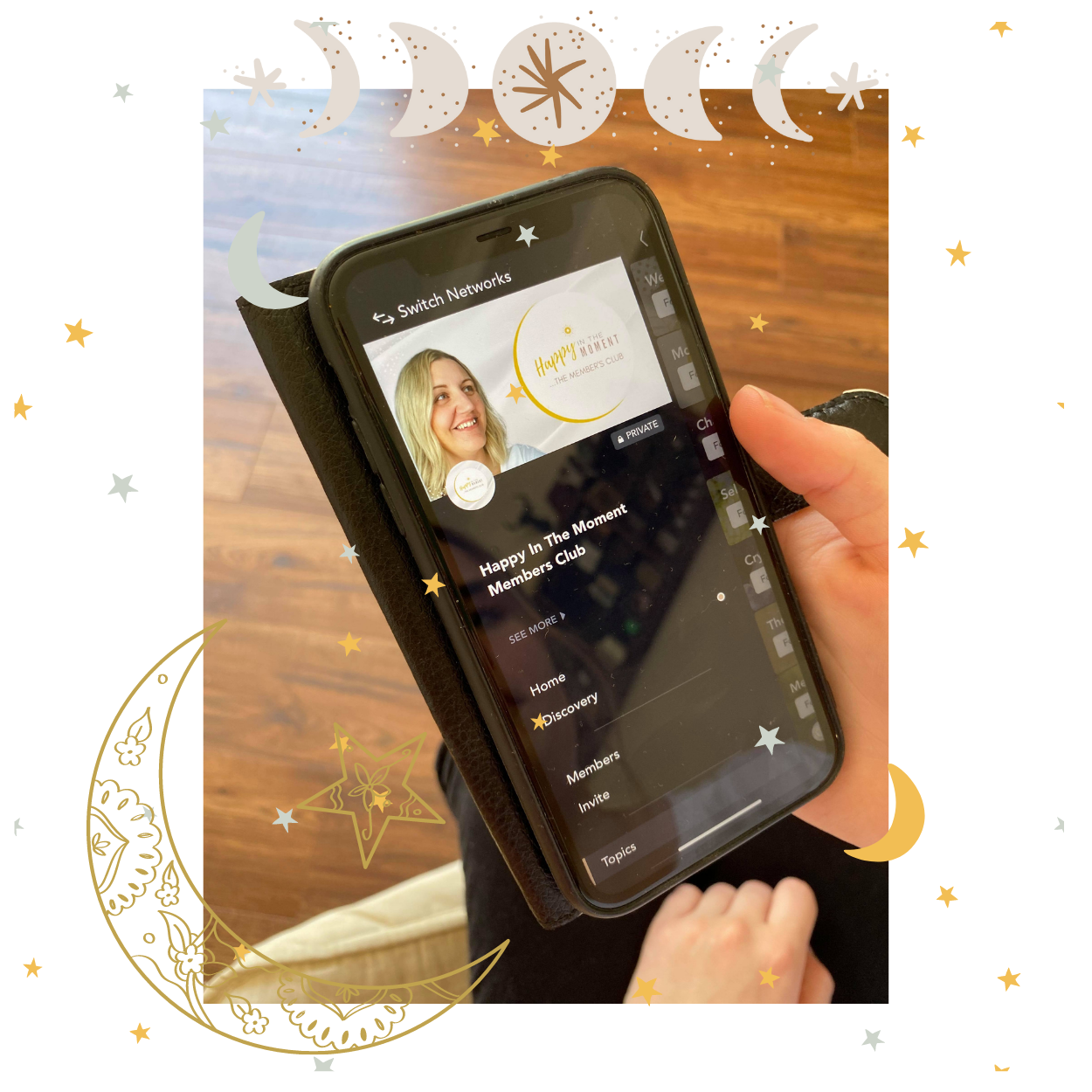 Your being here is no coincidence - you're seeking to grow, evolve and transform. You're wanting more because you know that there is more to be had!
I've designed the programme really thoughtfully and carefully so that you can feel connected, guided and supported every day through your spiritual journey. It will give you tools, methodology, information, knowledge, learning and wisdom that you need for your spiritual growth journey through life. It makes your spiritual journey easy and fun but super powerful by combining everyday psychology, contemporary spirituality, spiritual and universal laws, energy work, and practical angelic wisdom and tools.
This membership programme is the most perfect learning environment for you. With two tiers/levels of membership; one tier/level for the spiritually awakened and growing, and another tier/level for the spiritually advanced and expanded, they blend and integrate your psychology and mindset with your spirituality and energy, so that you can become your happiest, highest, most aligned and authentic self and create a life you've always wanted.
You'll have the support of a beautiful growing community of other spiritual seekers when you join and lots of opportunities to share your experiences and insights with the other members, you're never on your own with it. Here's what else is included for each membership tier: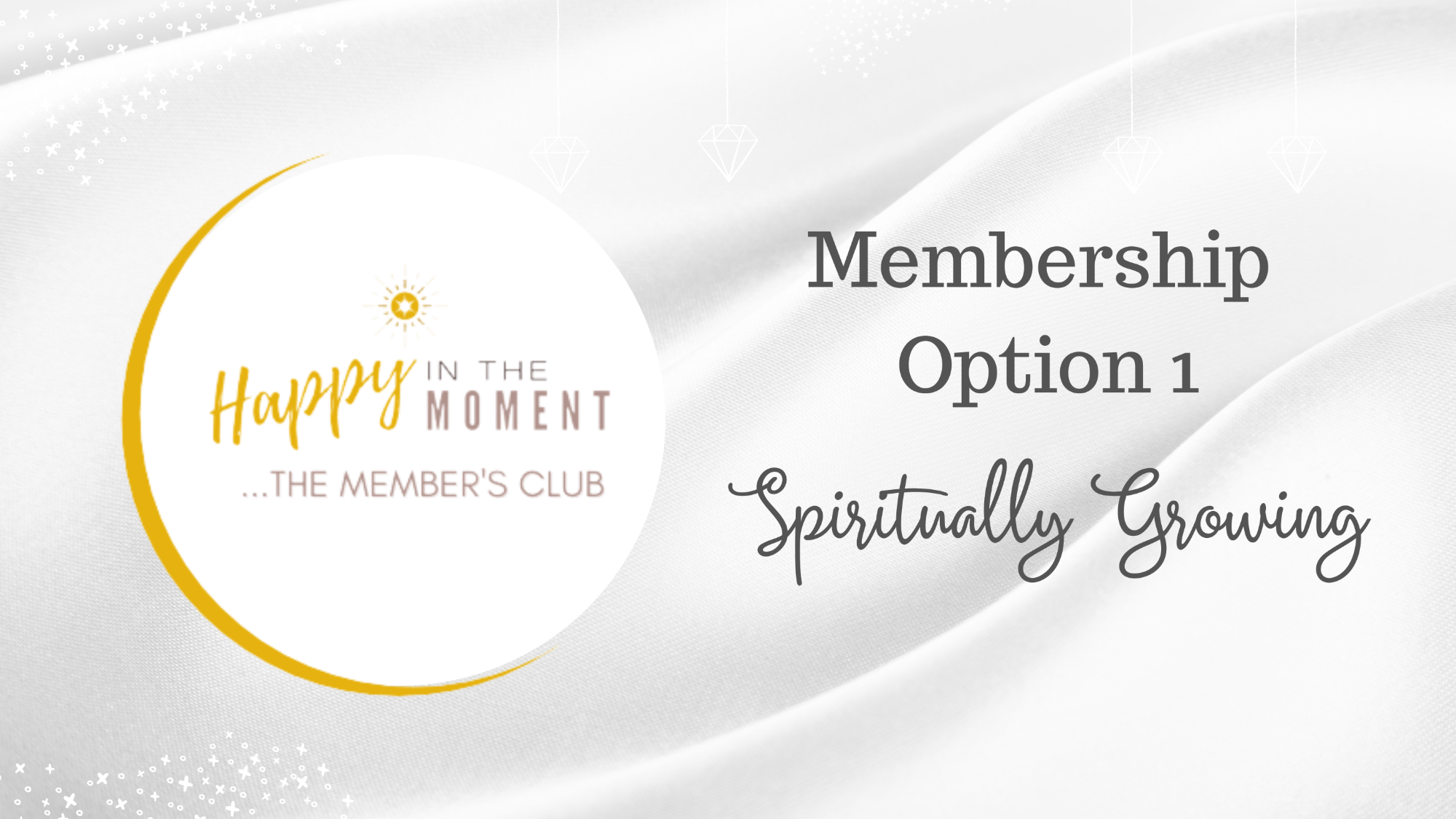 This membership option is for those of you who are on a spiritual journey. You are spiritually awakened & interested in self exploration and soul discovery to achieve a greater understanding of who you are, why you think, feel and behave the way you do, and how you are connected to the universe
In this membership package you receive:
Exclusive monthly themed content including courses, training, workshops, masterclasses, meditations, workbooks, worksheets, printables, downloadables and resources
One monthly pre-recorded Spiritual Coaching workshop training where I coach you on the blend of psychology and spiritual/energy work methods in the months theme to spark those deep transformations and deep healing
One monthly pre-recorded Angelic workshop training where you will learn to connect and heal with the universal energy of the Angels and utilise their spiritual gifts and tools
Workbooks, worksheets, printables, downloadables, factfiles and resources to support the trainings
A monthly recorded guided meditation or meditation process which ties into the month's spiritual life theme PLUS the meditation script
A powerful monthly Live online Group Coaching call to bring together the months learning and to receive support from me directly
Additional surprise pieces of content to support you in your transformation as and when they're delivered by the angels and spirit guides – such as a new piece of spiritual content, a new psychological, energetic or coaching tool, a new angel ritual, ceremony or technique.
Access to the Spiritual Topics Library which is bursting with information, articles, discussion posts and freebies for a variety of spiritual topics – and get involved with sharing and connecting to the communities posting in these topics
Access the membership platform on-the-go through your phone, computer or tablet on our very own app!
Join a growing loving community and connect with like-minded, open hearted, supportive people through the topic discussion forums (where the whole community can post inspiration to support each other on our transformational journeys) and through private messaging through the app
Lifetime access to all previous month's themes and previous months training, workshops and masterclasses, on-demand!
20% off all one to one private coaching sessions as a member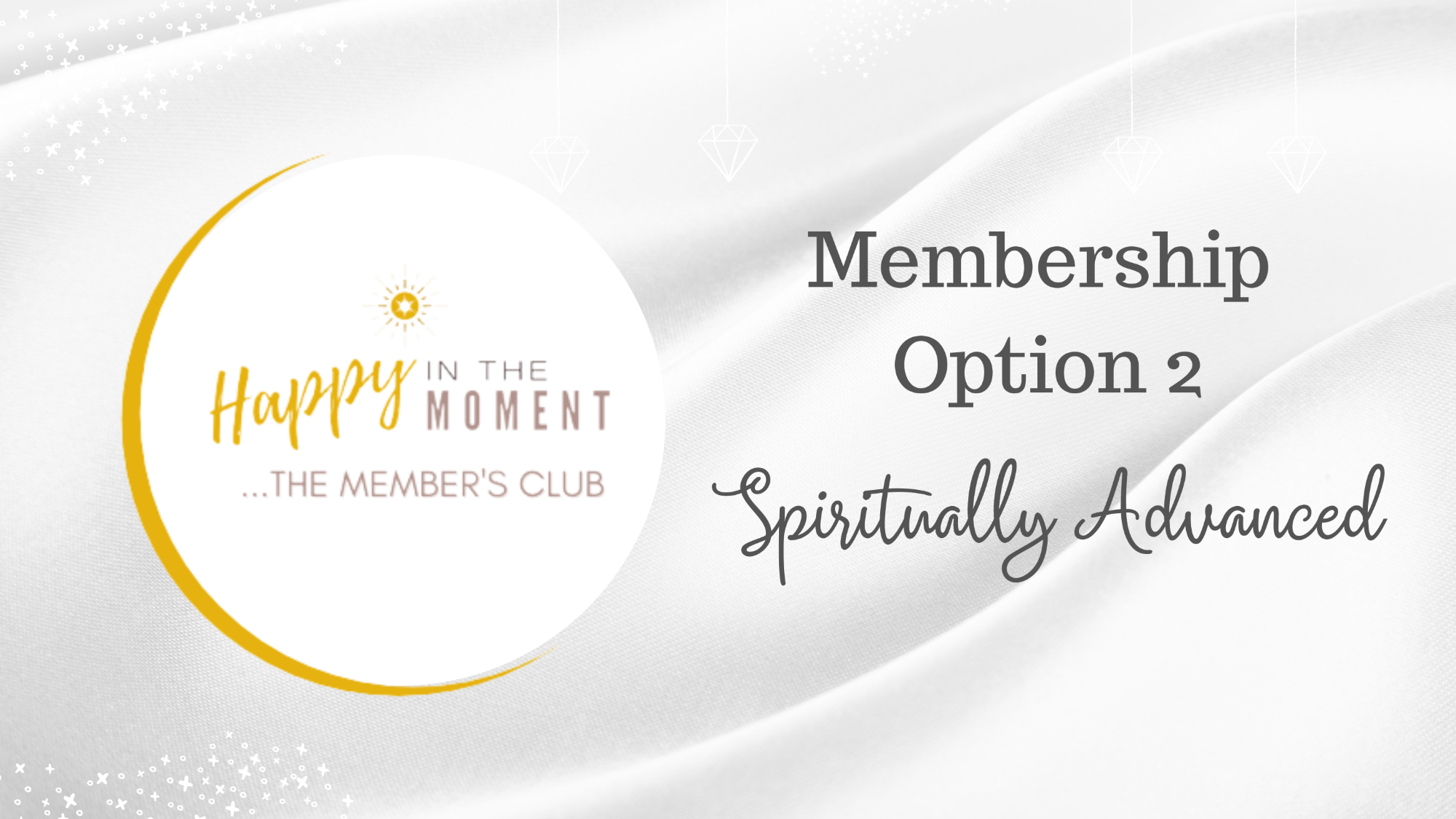 This membership option is for those of you who consider yourselves to be spiritually advanced and expanded. You wish to progress your spiritual wisdom and expansion and you may even feel a calling to serve others on their spiritual paths. You may be a lightworker, spiritual business owner, healer, mentor or spiritual teacher.
In this membership package you receive:
All of the benefits of the Spiritually Growing Membership level PLUS…
Additional monthly pre-recorded expanded-self 4th/5th dimensional workshop trainings, for your personal mastery and enlightenment and also for your spiritual business, lightwork, healing, mentoring and teaching. This training may include meditations, tools, invocations, processes and methodology, and which will also connect you with illumined masters, goddesses, lords, archangels and other etheric beings, to trigger the keys and codes of enlightenment and mastery that are within your blueprints.
Additional journalling exercise or activities
Access a powerful LIVE monthly coaching call specifically for your membership group which will bring together the months learning and give you support from me directly, provide the opportunity to network and support each other, get Live access to my expertise and the opportunity to Q&A on the monthly theme. (LIVE guest speakers will also be dropping in from time to time as the membership platform grows to give you expert support and guidance!)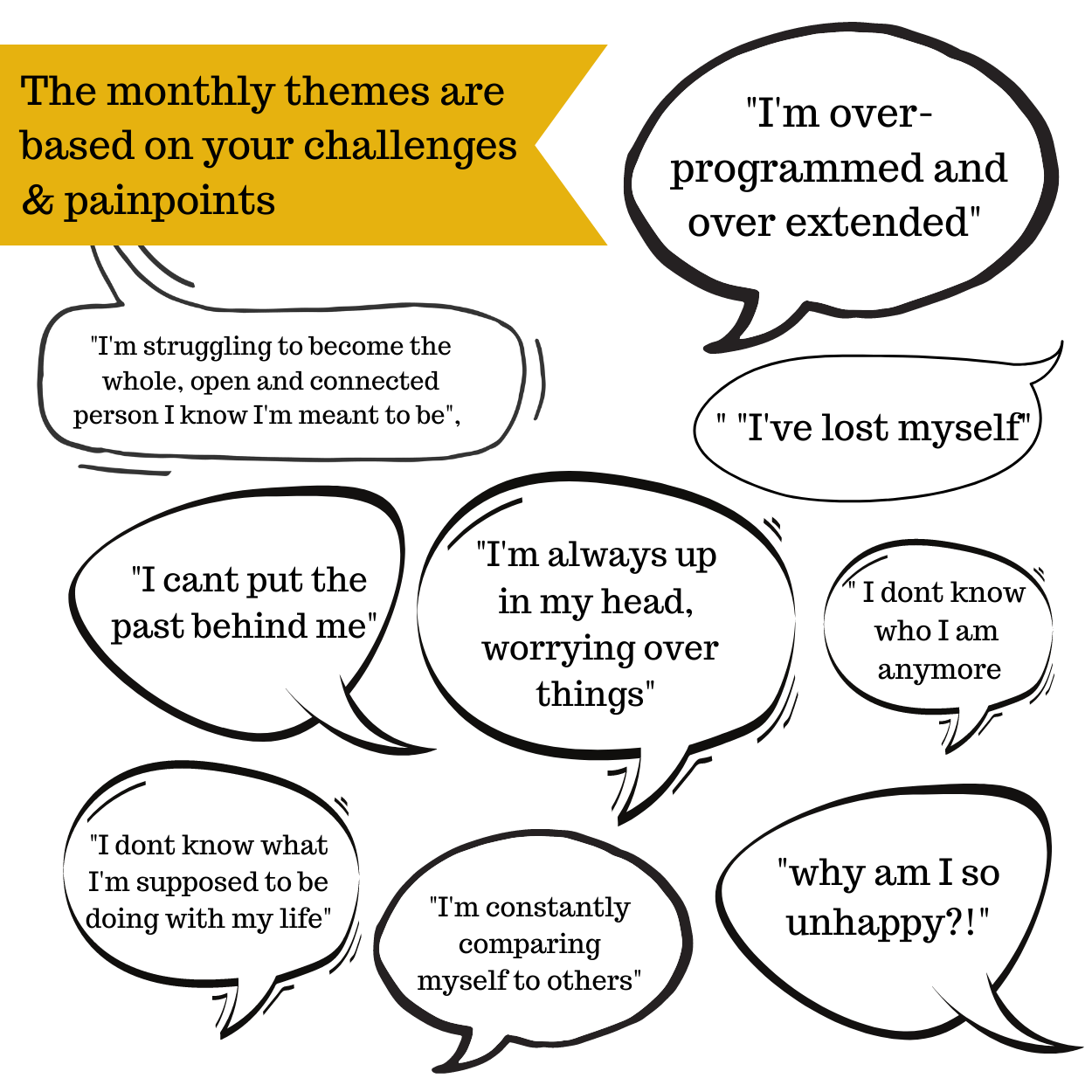 Spiritual growth is a process of shedding your limiting beliefs and behaviours and becoming moore conscious and expanded. In order to do this, you will need support with your process! Therefore, each of the themes are tied into specific challenges that you may be facing in your life.
I've been listening so closely to all of you over the years - my clients and my followers and people in general and I've based these themes on your greatest painpoints, your hardest struggles, your biggest challenges. You don't just need information, although this is part of your journey and is certainly provided within the membership program, but you actually need support to help you implement that information. You need progress and transformation, and you want it in the simplest way possible. You simply just wanna know what to do about a particular problem that you have!
So for example the first months theme, will be based on the quote "I'm struggling to become the whole, open and connected person I know I'm meant to be", and this will become the theme of 'How to live a more mindful and connected life'. The whole month, I'll then be delivering content to you, under this theme, to help you solve these challenges, on a psychological, spiritual and energetic level. It's going to be simple, easy, but super powerful and effective – totally amazing! And if you're in the higher tiered level of membership, you'll get additional, advanced and extra content to support you in this theme.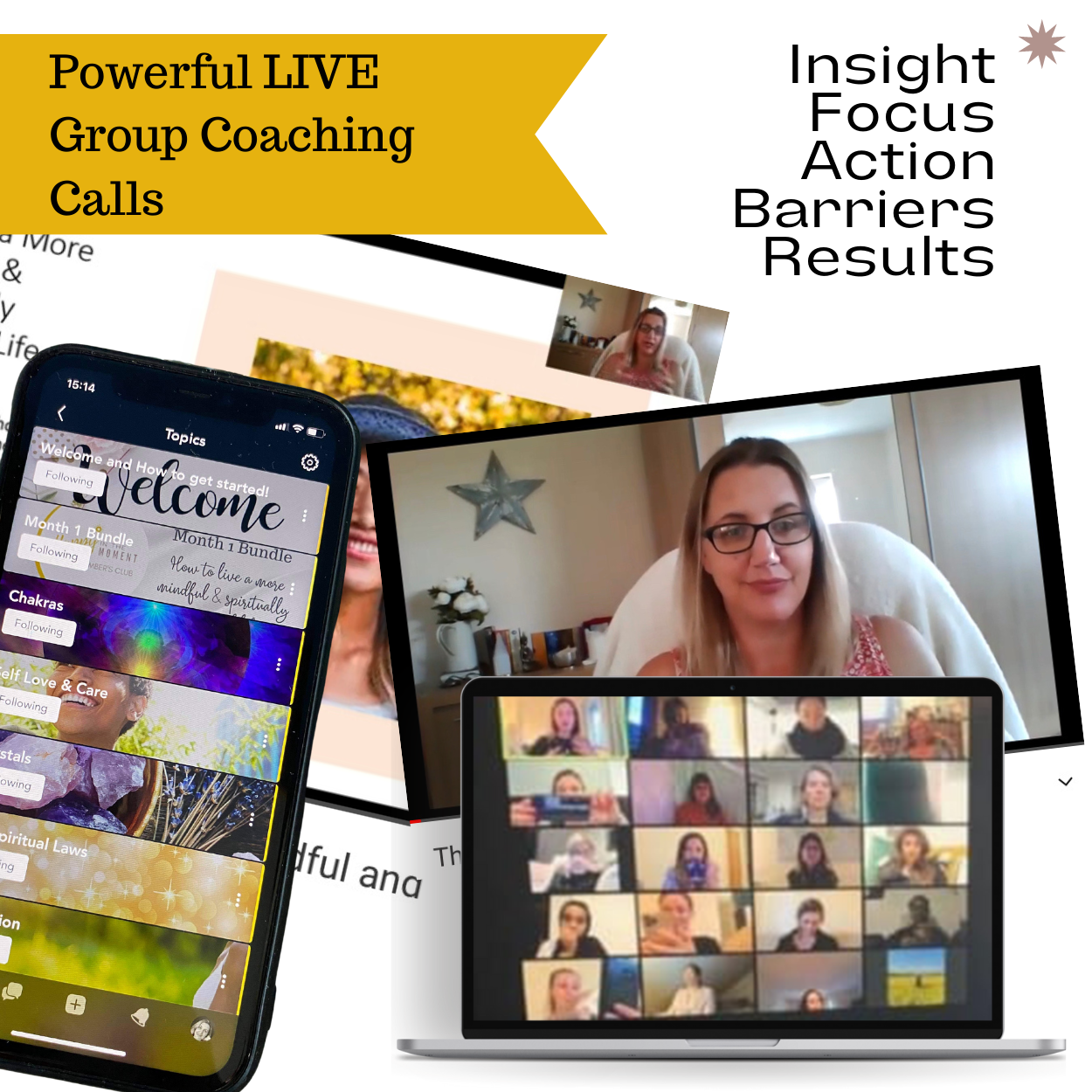 Monthly Group Coaching Calls Benefits:
To create the space for you to realise something that you haven't realised – to have insight.
To share what we've learnt from actually absorbing and implementing the program teachings
To keep you focussed on moving forwards in your life and business
To ensure you don't get stuck and that you're clear on what actions to take and how to do that
To uncover, identify and remove barriers that are in the way of you uplevelling and transforming
To explore powerful coaching questions to give you deeper insights
To connect, network and build community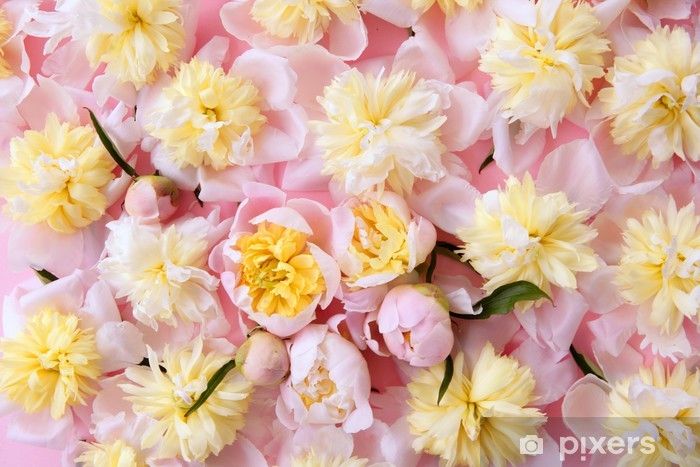 I loved the coaching call Rachel.
So useful to be able to recap and use what we have learnt to move forward.
Without attending this and having your guidance through the questions you asked, I don't think I would have realised how much this first months bundle has really helped me to start looking at where I need to progress.
It was so lovely to see and chat to others as well and share our thoughts.
Thank You ❤
HITM Members Club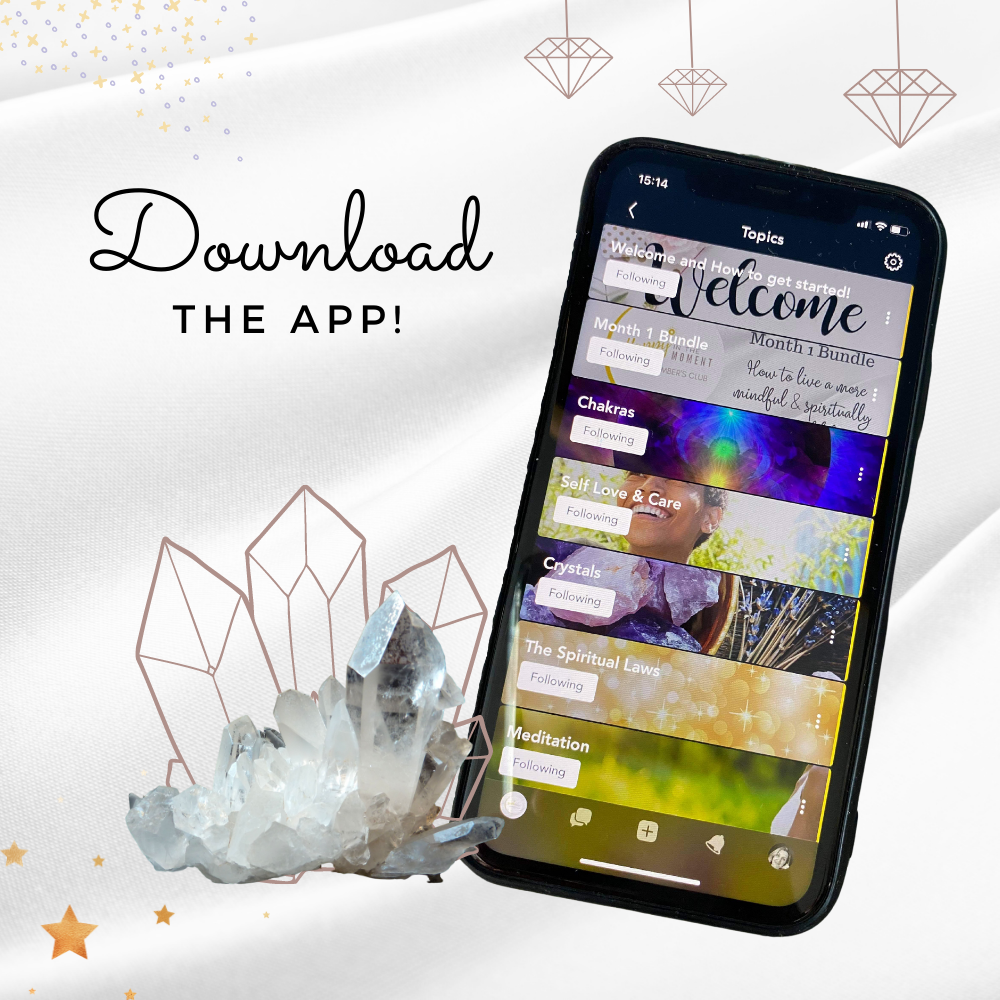 Our membership platform gets even more exciting! You will have access to ALL of the membership content (including all of the previous months contents!), all of the topics library and you'll be able to connect with other members of the community, all through our very own app!!! You will be able to access it all on-the-go, wherever in the world you are, at any time of the day or night.
You'll also be able to create your very own user profile and share your social and website links so other members can find your work and connect with you. You'll be able to private message other members and Rachel through the app and access the forums to discuss your favourite topics and ask any questions you have. The app is available to download on iOS and Android. See the Q&A section at the bottom of the page to find out how to download the App.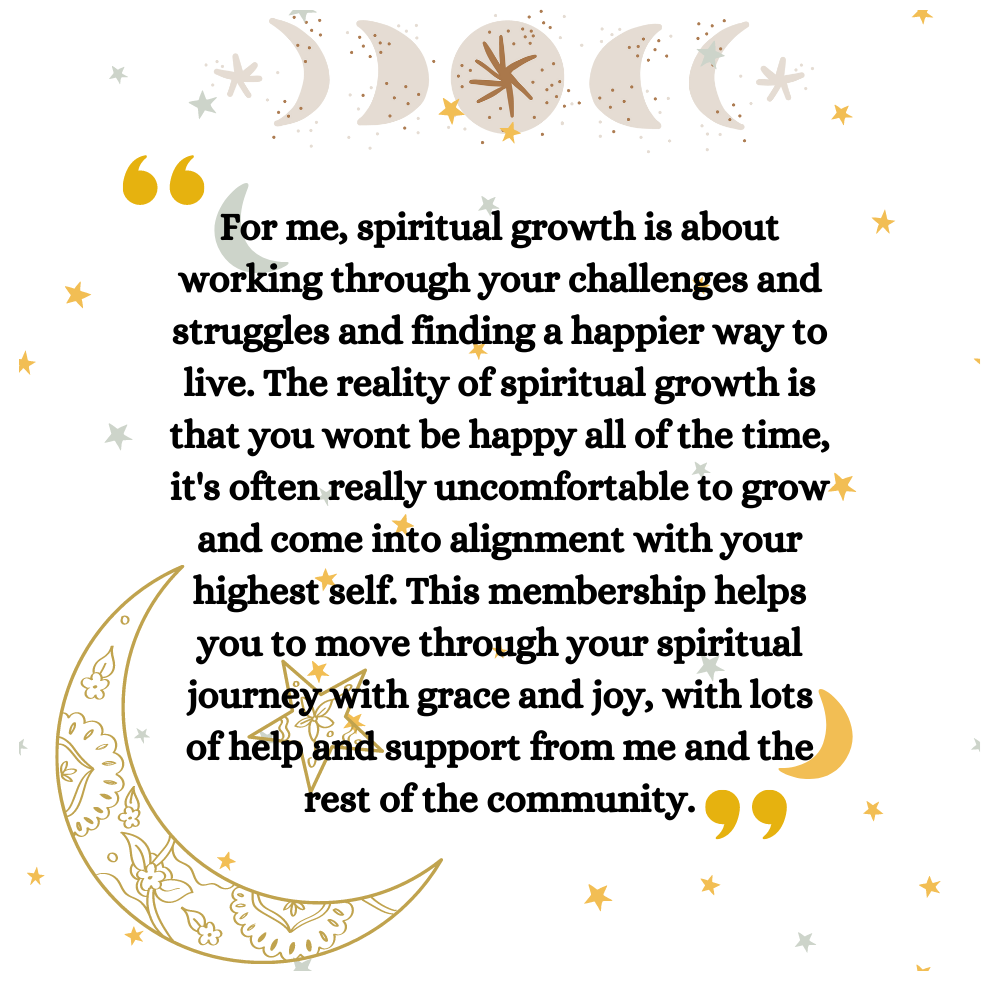 The HITM members club is totally bursting with benefits.
The content is all delivered in a group coaching setting so it's much more affordable for those of you who haven't been able to afford my one-to-one coaching, or for those of you who don't like one-to-one coaching but prefer group coaching environments. Our spiritual journey is not always linear! This membership structure gives you the opportunity to dip in and out of your learning. As one of my clients expressed recently:
"I have so many stresses and challenges in my life that I find I just keep 'dropping out' of spirituality and personal growth for a while. I'm just trying to get through my life! But then after a couple of weeks or months, when the dramas pass, I find I want to go back into it and pick it up again, but then I dont know where to start, I feel like I'm back to square one! I feel like I've then missed too many workshops and so much learning."
The great news is that this membership gives you lifetime access to ALL of the spiritual content, ALL of the monthly themed bundles and ALL of the spiritual library. You wont miss a thing and if you fall off your spiritual bandwagon, you can just jump right back on it easily. This membership has been perfect for my client and it will be perfect for you too!
Check Out The Introductory First Months Themed Bundle!!!
Each month I deliver brand new themed content. As a sneaky peek, you'll be getting all of this in the first months themed bundle, which is all about "How to live a more mindful and spiritually connected life"....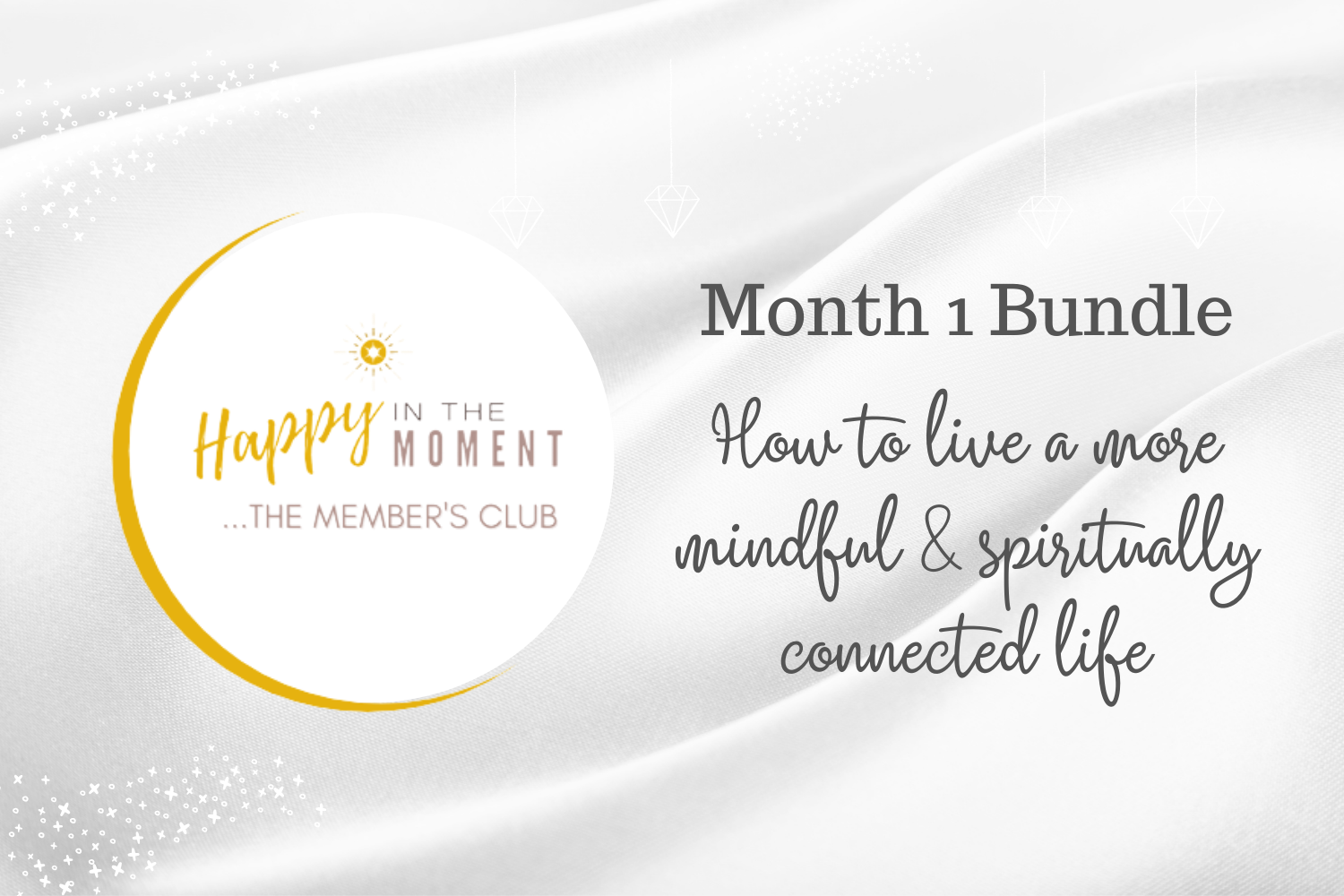 I'm so excited for you to start your journey at the very beginning! The first monthly themed bundle in your membership programme is about learning how to mindfully and spiritually connect to your life once again.
This bundle really is all about setting the foundations for your new commitment to spiritual and personal growth, it's about taking a long hard look at your life and where you can step out of the autopilot mode of simply existing and into conscious, deliberate and intentional life creation.
You will receive:
- A pre-recorded workshop training on "How to live a more mindful and connected life plus the printable workshop presentation as a pdf document
- A 3-step meditation process (as a separate video) plus the printable instructional
- A beautiful 'spiritual practice' habit builder printable journalling page
- A Mindmap worksheet for 'What spiritual practices are important to me' for weekly and daily brainstorming
- One week in - A blog post detailing my 'Release Meditation' technique for more mindful and connected living
- Two weeks in - A pre-recorded Angelic workshop training on 'Your Guardian Angel and how they help you to live a more mindful and connected life' plus the printable workshop presentation as a pdf document
- Three weeks in - a whole group powerful LIVE coaching session on Zoom with session on 'How to live a more mindful and connected life' as a whole theme. This is your time to connect with me and others on this months theme and receive extra coaching, one to one and group support and guidance.
For those of you in the 'Spiritually Advanced' Membership Group, you get all of this plus;
All of the above PLUS
- One week in - a pre-recorded meditation on 'Remembering your souls contract for this lifetime'
- Two weeks in - An article on 'How to tell if you're destined to run a spiritual business'
Three weeks in - a group LIVE Coaching call on Zoom - a powerful coaching (and connecting) session on the monthly content plus additional journalling questions and coaching tools for you to get clear on who you want to be and how you want to be each day.
*And that's just the bundle! Dont forget you also have the spiritual topics library, community forums and additional surprise pieces of content which will pop up!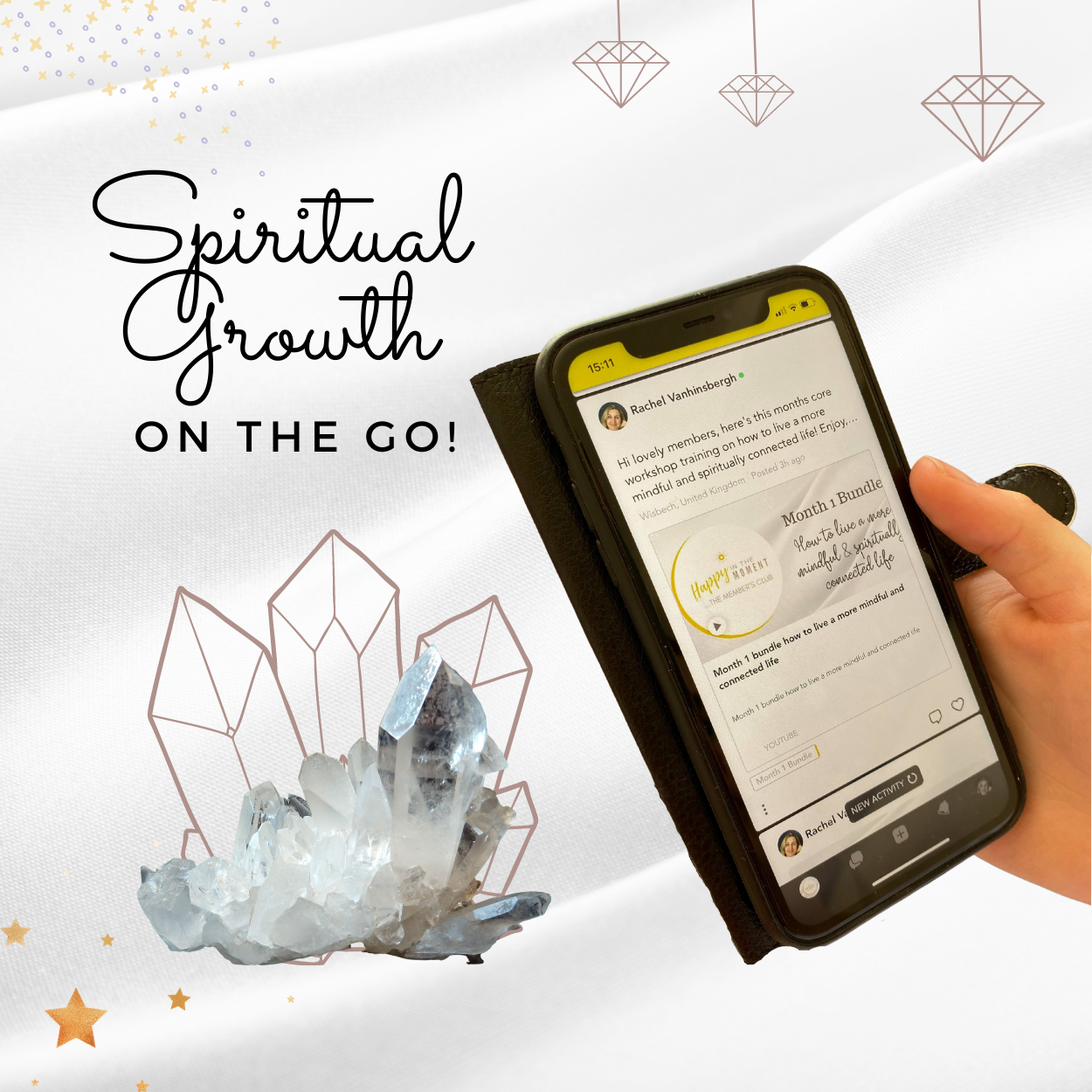 I want to learn more about me and develop and grow into who I am. I'm just at the very beginning of my spiritual journey and there's so much information out there...I dont know where to begin with it all! The HITM members club will help me to get on the best path for me towards a more meaningful, mindful, aware and purposeful life...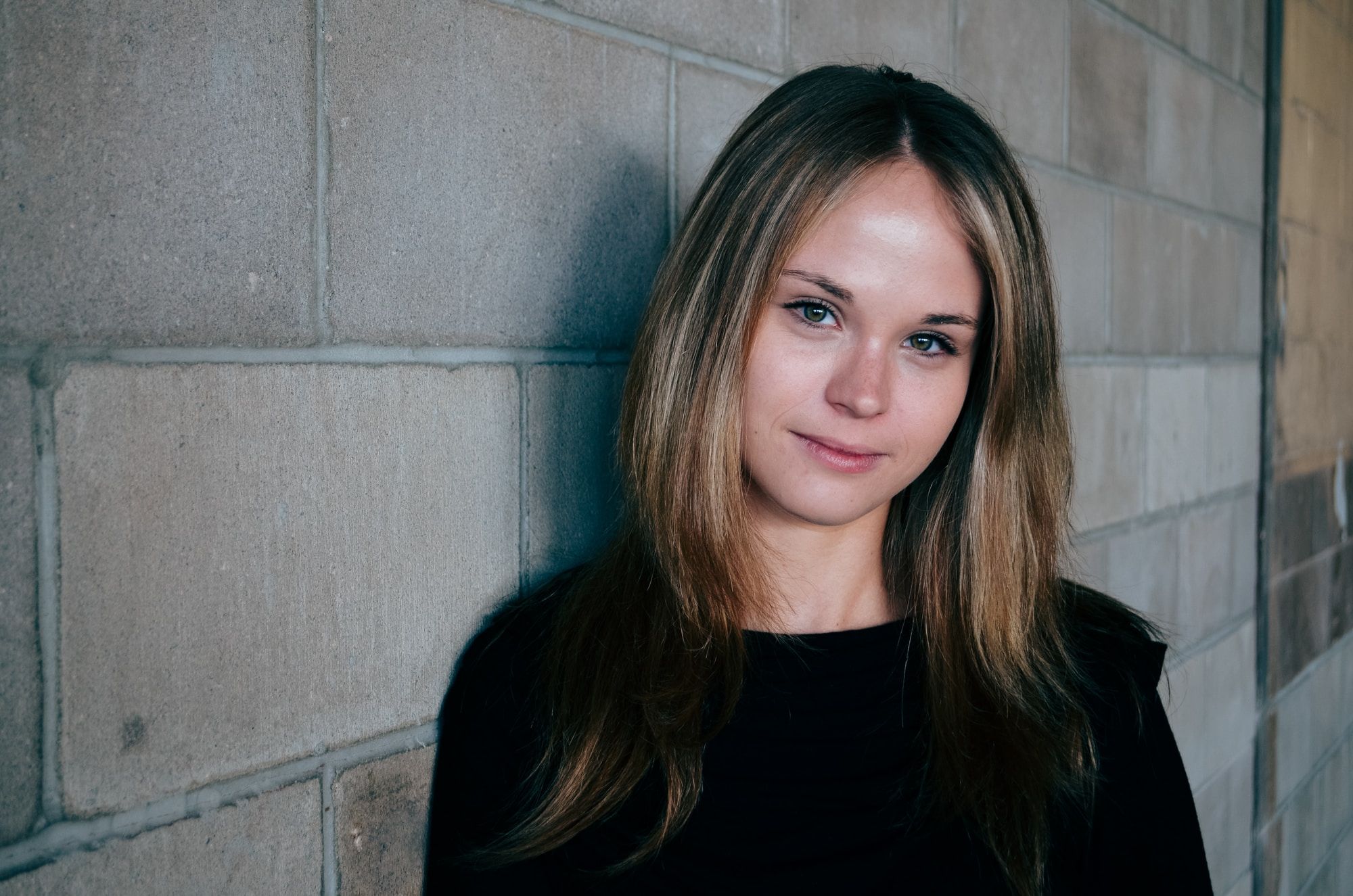 Spiritually Growing Member
The more that I grow spiritually, the more I learn about myself. As I continue to evolve and advance in my personal practice, I notice that I need a higher level of spiritual practice and I now also want to help others who are on their spiritual journeys. I'm wanting to extend myself, achieve balance in my life and pursue a spiritual business where I can integrate spirituality and energy work and help my clients to reach their full potential too. The HITM members club will help me to do all of these things.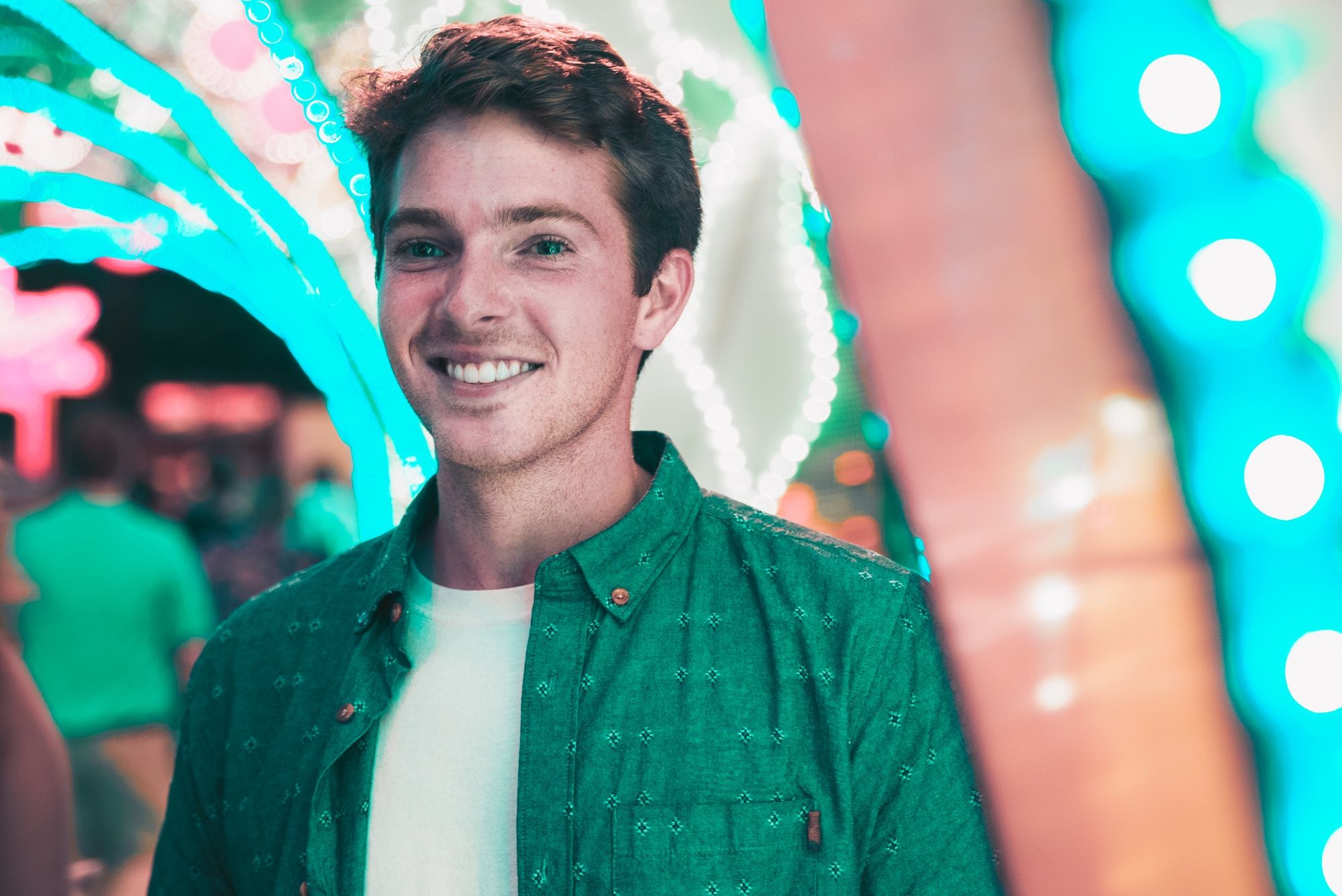 Spiritually Advanced Member
What the Members are saying...
I am so pleased I have joined the membership club and I am getting so much out of it already and it's only month one. I've joined the spiritually advanced membership as I am starting to offer my spiritual services to others and I'm loving the content and reflections it's provided me already. I'm specifically looking forward to our live sessions with the other members of the group.
What's fab about the advanced membership is I get all the content from the spiritually growing membership group so I can keep working on myself alongside the additional content in the advanced membership that also lets me focus on my service for others.
I love the weekly additions of content so i can really think about each chunk of content before the next bit is added. The content itself is fab - great quality,really informative and engaging and makes me stop and think which I love. My evenings and weekends are now often spent reading, journaling or meditating from content on the site. I'm very excited how the membership will evolve - Rachel has created something very special and I am very happy to be part of it.