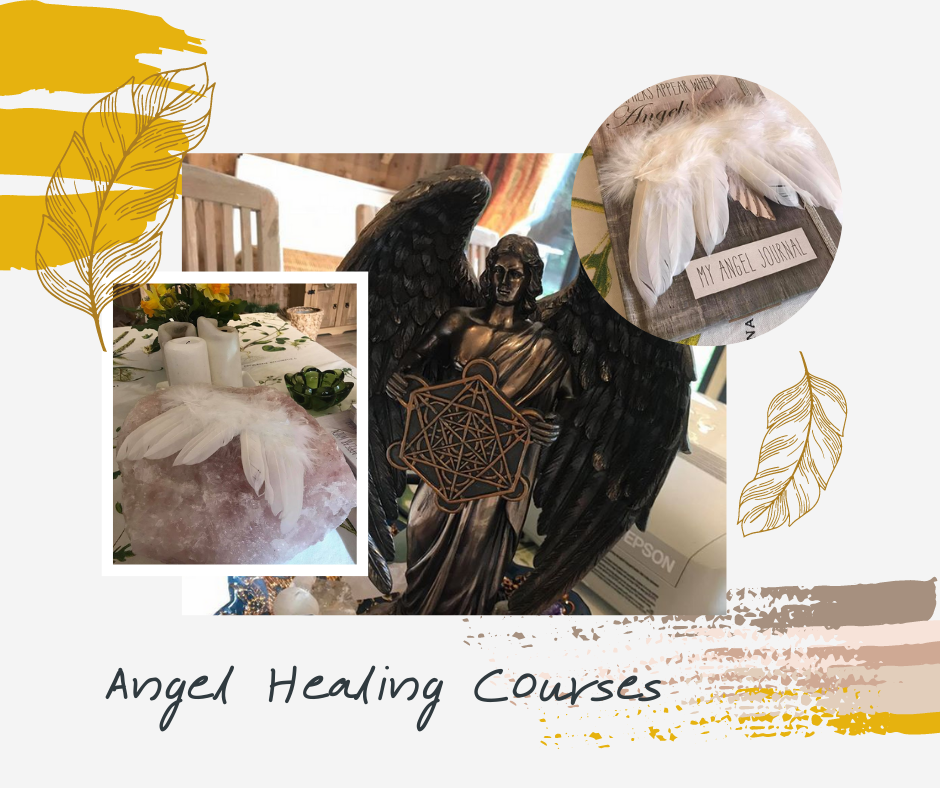 Angel Energy Healing Courses
I am a lifelong student of spirituality and, it's fair to say, slightly obsessed with the angelic realms! I know that I am being guided to contribute to the shifts in humanities awareness in 2020, and so, these workshops are my contribution. I plan to make them affordable and accessible to everyone, so that we can spread this knowledge and wisdom as far as possible.

I have been practicing healing modalities for the past 17 years and no matter which healing modality I use, I always feel Angelic presence by my side. I have developed my own methods of healing myself and others alongside assistance and guidance from The Angels, and out of all of the healing practices I have studied, I believe that Angelic healing is the most natural and powerful way for us to heal our bodies and our minds. I would like to share these methods with you all, to enable you to bring your own body, mind and inner spirit back to it's optimum health.

I am also keen to dispel the myth that only spiritual gurus and masters can offer healing to others. We all have the ability to heal, fact! We all just need to know how to do it. It doesn't require expensive courses or elaborate attunements. We simply need to open our hearts and pay attention.

Imagine a world where we're able to ease pain, fight-off illness, correct conditions, relieve mental stress, all with our own energy! No doctors, no pills, just safe, natural energy healing that we're all able to deliver. Angelic energy clears away stuck energy, heping us to feel more energetic, more in tune with our higher selves and more alive!

In a world where we're all feeling perhaps a little disempowered, I want to offer you that sense of empowerment and inner strength, to show you that you already have the tools within you, and the support network around you, to heal your own life and that of your family and friends.

If you would like to awaken your spiritual power to know and heal, please do register your interest with me for a course (dates and details are below!)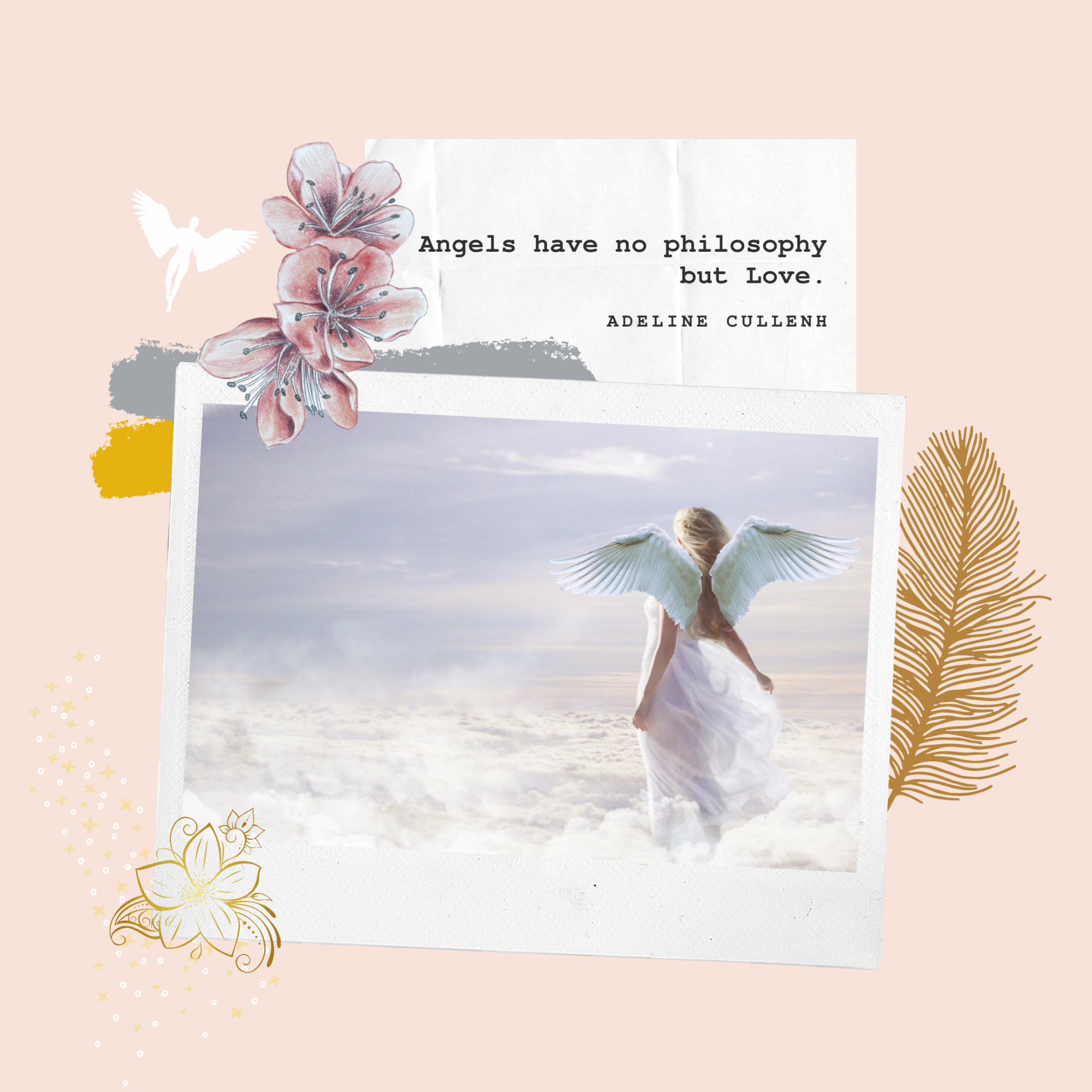 "We are all healers. We are all healers because we are all made of energy and we are all surrounded by angels. I want to dispel the myth that in order to invoke the gift of healing it will take years of spiritual practice, expensive courses and attunements. Healing is our birthright and our instinct. Angels desire to help every single one of us. we just have to open our hearts, pay attention and act upon their guidance"
Angelic Energy Healing is one form of energy healing. Energy healing clears away stuck energy, helping us to feel more in tune with our higher self, healthier, more energetic and more alive!
Angelic healing works with light and love. The therapist acts as a channel for the angelic energy, allowing it to pass into the client. Blockages in our chakras and meridians can be removed, bringing our bodies back to their optimum healing abilities.
Angelic healing is very safe. Having explored and qualified in many healing modalities, I believe that Angelic healing is the most natural and powerful way for us to heal our bodies and minds. I am strongly attuned with the healing and I receive intuitive and clairvoyant guidance from the angels who assist me. I listen, I feel, I see, I know, and I allow The Angels to guide me through the whole process. My desire is to help you to awaken to your own spiritual power to know and heal.






Angelic Energy Healing Online Courses help you learn how to heal yourself with angelic assistance, from the comfort of your own home.
Over this course you will:
Develop a healing relationship with the angels and archangels of healing
Learn how to channel divine healing energy
Discover and experience the healing energies of the angels and archangels for yourself
Invoke the healing rays of spiritual enlightenment to heal your mind and body
Explore the tools used by the angels to supercharge and enhance healing energies
Learn how to shield and protect yourself and remove negative energies from your meridian channels and auric field
Raise your intuition and clairvoyant abilities
Become more spiritually aware and in-tune with the angelic realms
Transmute and shed your physical third dimensional light-body into the 4th and 5th dimensions
Discover how to cleanse and purify your chakra centres and energy systems
Learn how to develop a spiritual practice
Learn processes to help you heal your mind, body and soul
And much more!
Pricing, Terms & Conditions
In order to benefit from the full course it is recommended that you attend every weekly session for each level of course you sign up for. (Please note that Level 2 is not compulsory. Level 2 is to enable you to practice healing on other people and is only available as in-person courses. Level 1 is all that you need in order to heal yourself and your own life.)
If you are unable to attend one of the course dates we may be able to offer you a private session at another time that week to ensure that you don't miss out. This is dependant upon availability and additional costs will be incurred.
Payment can be made in total at the beginning of your course at a discounted rate or in weekly instalments at the beginning of each workshop. Payments are non-refundable. Cancellation of courses will still incur the full course fee.
Courses are delivered via Zoom videocall. Course materials, resources and notebooks will be provided via email.
Module 1... £40
Module 2... £40
Module 3... £40
Module 4... £40
Module 5... £40
Module 6... £40
Total for Level 1... £200
Discounted Total (if paying total of all weekly sessions in advance)... £185 (discount of £15)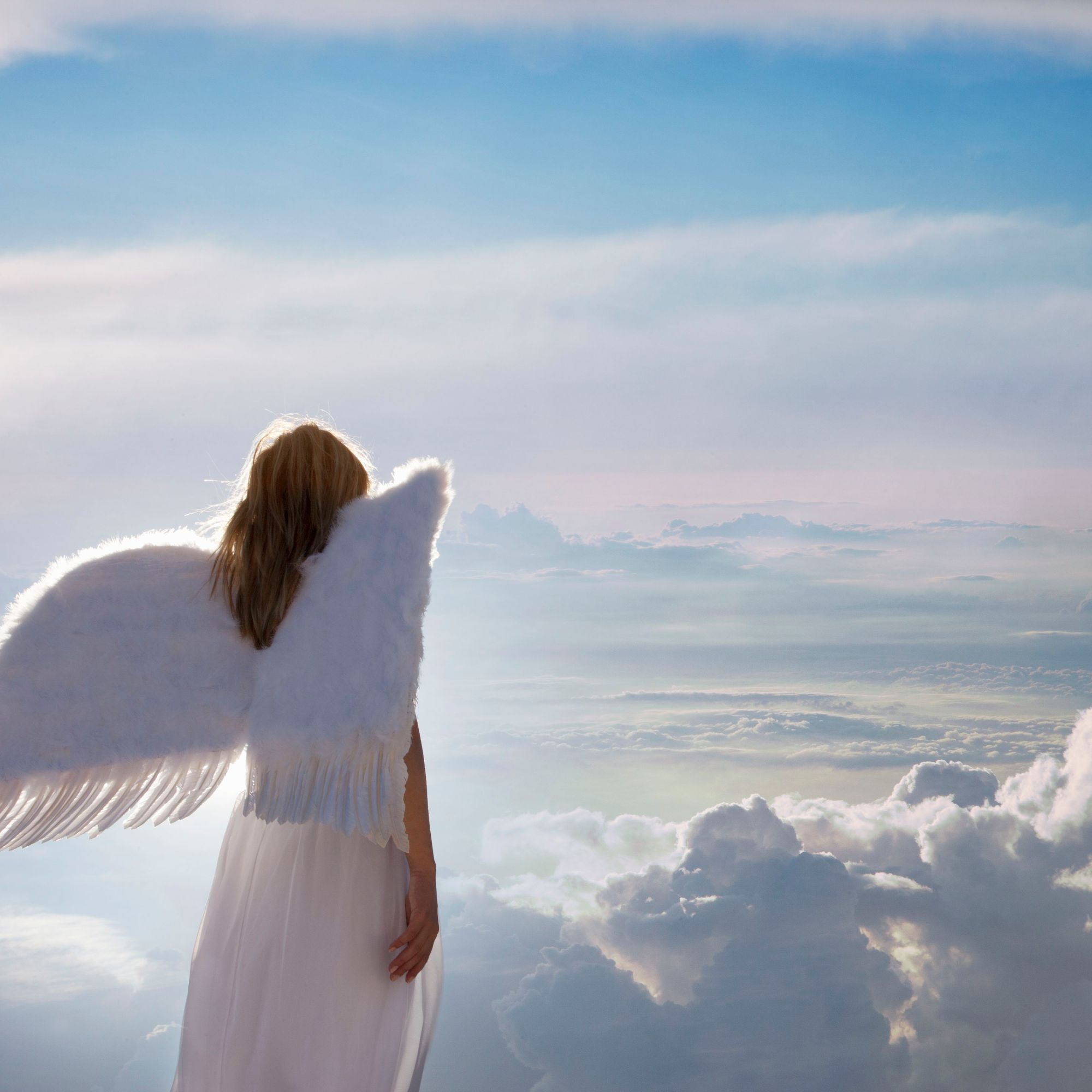 Angel Energy Healing - Heal Your Self
A live, real-time course with me guiding you all the way!
Cost: £220*
(*with course discount)
You get:
6 live, weekly, real time sessions with me for up to three hours each time, to deliver each of the 6 modules of work
All workshop presentations, materials, workbooks, handouts and printables emailed directly to your inbox for you to download
Live meditations and attunements
MP3 audio tracks for meditations and attunements
Full transcripts of the meditations
A certificate of completion at the end of your course
How does it work?
Once you've signed up, you'll receive an email from me to welcome you to the course. Easy!
If you are ready to sign up for the Angel Energy Healing Course you can set up a standing order by Bank or PayPal for each weekly amount of £40 or you can even pay the amount in full – in which case you will receive a £20 discount, making the full course only £220!
To sign up to get your welcome email and for more information CLICK HERE!
How do you know this course will help you?
Do you love angels and desire to have closer contact with them?
Would you like to increase your knowledge about the angels and their healing qualities?
Do you feel like your physical and emotional health is suffering?
Do you often feel low in energy and unwell but dont understand why that could be?
Do you have a calling inside of you to work more closely with the angelic realms?
Do you have a desire to sharpen your clairvoyance and intuition?
Do you want to raise your vibration in order to be an effective light worker?
Are you on the path to spiritual ascension, preparing to activate your 5th dimensional light body?
Would you like to be a clearer channel for healing energy?
By completing the angel energy healing course you will achieve all of this!
You will finish this course feeling inspired and empowered! It will bring balance, harmony and health to your mind, body and spirit. The more energetic healing you accomplish for yourself the more light you will be able to hold within you, to share with others.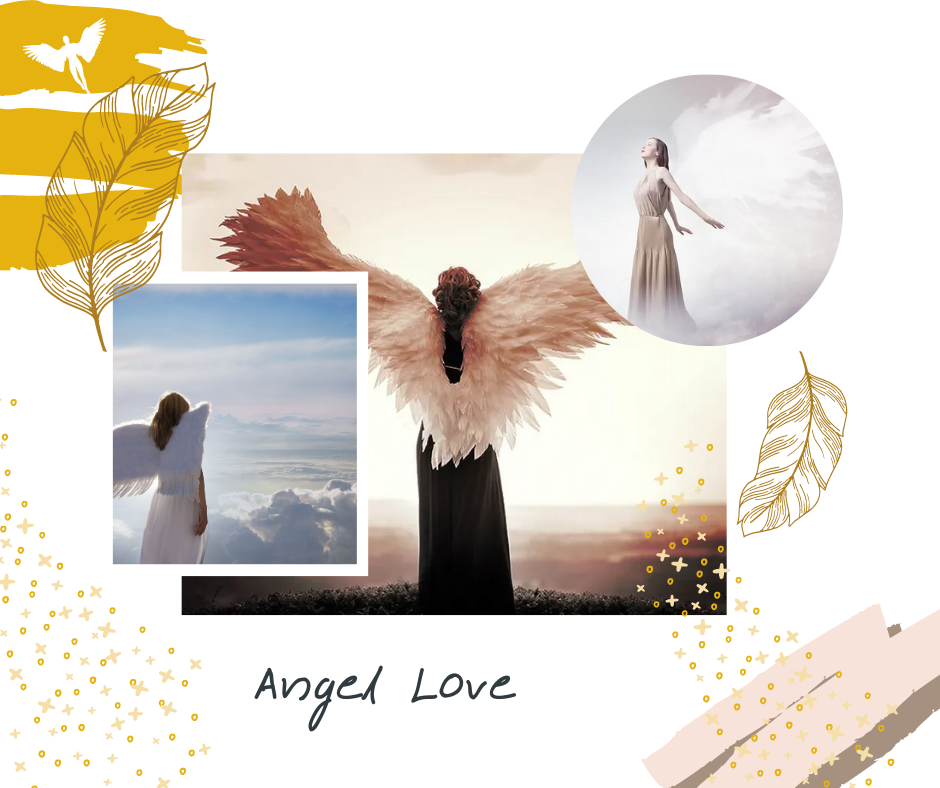 What do you have to gain by signing up for this course?
Progress - dont waste time! Progress on your spiritual path! Boost your emotional, mental and physical health now by embarking on this amazing self-healing journey
Time - we all know how precious and short our time on earth is. Dont waste your time by searching for the answers to wholeness elsewhere. You hold perfect health and wellness inside of you and the angels hold the key to your divine blueprint.
Self-care - you are the most important person in your universe. Value yourself and know that you deserve to feel balanced, energised whole and happy
Peace - your sense of inner peace begins the moment you choose to allow the angels to help you to heal.
Love - there is no greater love than the unconditional love of your angels. You will be surrounded by their profound love for you throughout the entire course.